MORE than $18 million is anticipated for a premium livestock and cropping portfolio being offloaded by New South Wales stud Merino breeders, the Phillips family.
The 1758ha Castle Hill Aggregation is located near Baldry, 44km from Parkes and 84km from Orange in the state's central west.
The family aggregated the three holdings, Castle Hill, Mountain View and Fairy Mount, in 2001.
Combined, the holding is capable of running between 15,000 and 16,000DSE; however, it is currently stocked with 4000 Merino ewes and 250 Angus cows.
Steve, Liz, Sam and Georgia Phillips operate a large-scale grazing enterprise across a number of holdings in the Harden, Yass, Monaro and Gundagai districts, including the highly regarded Yarrawonga Merino Stud.
They are now selling Castle Hill after recently purchasing the 893ha Argyle, situated near Galong, which is closer to the family's home base at Harden.
Vendor Steve Phillips said Castle Hill is a stand-out operation.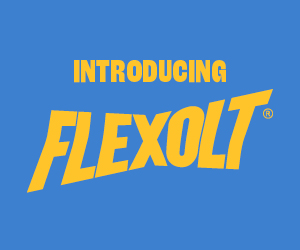 "It boasts a reliable 650mm annual rainfall throughout the year and has strong red soils with around 80 to 90 percent arable.
"So, you can do pretty much anything with it."
Mr Phillips said there is also potential to further increase productivity with greater fertiliser use or the development of grazing land to farming.
"A moderate elevation of 440m above sea level provides an excellent climatic base for Winter crop and improved pasture production."
During the past 22 years, the family has installed extensive fencing, renewed sheep yards and cropped wheat, oats and canola.
Water is supplied from several bores, supported by dams and the Rocky Ponds Creek.
An extensive Landcare tree planting program in the 1990s has enhanced the landscape and provides protection for livestock.
Today, the property has 300 tonnes of grain storage, two homes, two shearing sheds and sheep yards, cattle yards, bull sheds and hay and machinery storage facilities.
LAWD senior director Col Medway expects the variety of operational options offered by the aggregation will attract widespread interest.
"This is a blue ribbon property in a very safe district with the potential to either expand the cropping area or maintain the current focus on livestock production with supplementary fodder crops.
"The aggregation also benefits from extensive road frontage providing opportunities for buyers to purchase the property in smaller parcels or as a whole," he said.
The Phillips' long-term manager is available to remain in place, providing the option for a seamless transition to new ownership.