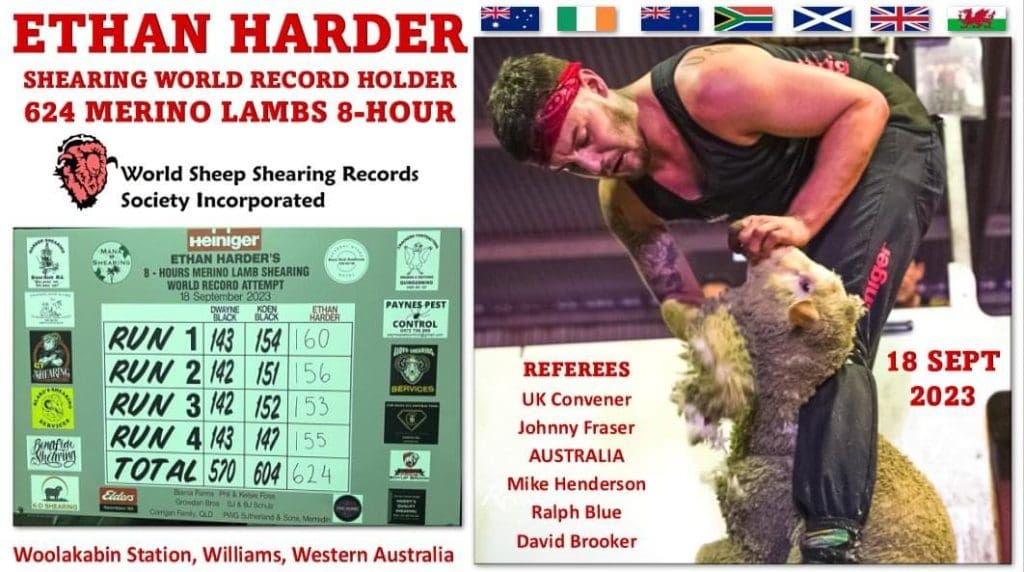 AUSTRALIAN shearer Ethan Harder has set the pace for a new world records season by adding 20 to an eight hour Merino lamb record set less than a year ago.
The Western Australian sheaer put together the experience of more than a decade of shearing tallies achievement and coming short in a ewes shearing record bid at the age of 20 in February 2020 to shearer 624 lambs in eight hours yesterday at Woolakabin, about 160km south-east of Perth.
He was always ahead of the target of 604, the record shorn by New Zealand-born Australia-based Koen Black in West Australia last October, but had to overcome a knee injury in the last hour, completing the day from the 7.30am start with successive two-hour runs of 160, 156, 153 and 155.
The new record was set under the rules of the World Sheep Shearing Records Society, overseen by four judges; New Zealander Johnny Fraser, assisted by Australian judges Mike Henderson, Ralph Blue and David Brooker.
At the wool-weigh before the judges on Sunday, 20 sample sheep from the flock were shorn at an average 1.062kg of wool per lamb, just edging over the minimum required for the record attempt to go ahead. Thus, more than 660kg of fine wool was shorn during the day.
Observer and shearer Rocky Wegner, who spoke with Harder afterwards, said the outstanding feature apart from the obsession of Harders was the teamwork combining family, including brother Gage, and friends and workmates, who included wool handler Janelle Hauiti, originally from Ohai, in Southland, and Elton Hokianga, from Hawke's Bay.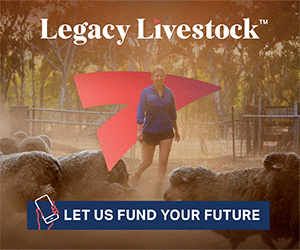 Also big parts of the team were parents Suzie and Boof, present throughout in the wool shed throughout a day in which supporters and spectators grew to over 150 people.
Harder has been a goal-setter in the wool shed since he first picked-up a handpiece. He shore 100 lambs in a day for the first time at the age of 7, 200 when 12 years old, 300 at 14, 400 at 16, 500 at 17, 600 at 18 and 700 at 19 years old.
His record is one of eight notified to the records society for the 2023-2024 year, the first, in the United Kingdom last month, having missed a world record, but having primarily targeted British records.
The seven others currently scheduled will all be in New Zealand, from December 15 to February 9, five of them targeting women's records.