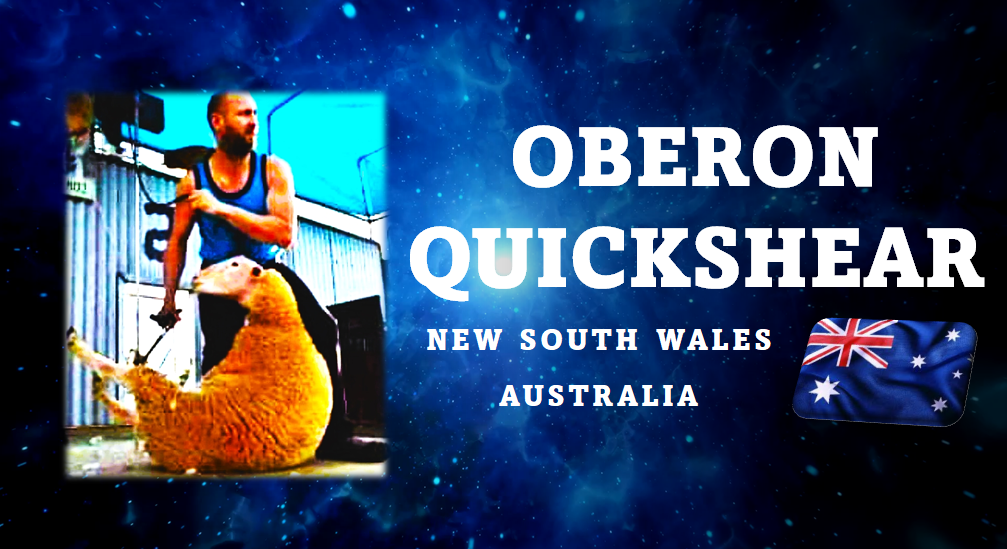 AUSTRALIA'S most lucrative shearing competition, the Oberon Quickshear next month, is already attracting world-class interest after doubling its main event first prize reward to $10,000 cash.
This meant the 2022 open class event on 12 February will have the highest first place cash prize of any shearing event world-wide, according to co-organiser, New South Wales shearer Josh Clayton.
He said the only other shearing competition prize of comparable value is the quad bike that goes to the winner of New Zealand's national championship open title at Te Kuiti, valued at more than $15,000.
Mr Clayton is regarded as one of the world's fastest Merino shearers and won Australia's biggest quick shear event in 2017 at Young, winning $6000. He said top competitors are already committing to the Oberon event, with New Zealand shearing legend Darin Forde, who holds the official world strong wool lamb speed shear record of 32.15 seconds already entered.
Co-organiser and farmer Aaron Booth said the total prize pool for the event is currently $23,000 and it could go higher as sponsors continue to back the event. There will be quick shear events for learner, intermediate and senior class competitors.
Left-handed shearer to be honoured with memorial event
Mr Booth said the three aims of quick shear are to have the highest prizemoney in Australia, breathe life back into the show and to honour the father of his mate Joel Ryan, the well-known left-handed shearer, the late Artie Ryan, who was also Mr Booth's godfather and a good mate of his father. Mr Ryan was killed in a truck accident in 2003.
The Artie Ryan memorial event will involve competitors shearing a sheep left-handed and then skoling a can of warm VB beer.
"He was a left-handed shearer who drank VB and the open final will be in the (showground) bar," Mr Booth said.
Mr Booth said Oberon Quickshear was cancelled last year because of the COVID pandemic, but past events have attracted top Australian and New Zealand shearers, who have flown in especially to compete.
"We usually get 45 to 50 shearers and this year I would expect probably 80 with the amount of prizemoney.
"But then COVID could throw a spanner in the works," he said.
"I would expect shearers to come from New Zealand and Western Australia, if they are allowed.
"Even if the New Zealanders aren't allowed to come, we still have a lot of fast shearers in Australia and locally."
In 2020, former Western Australian shearer Beau Guelfi flew in from Zealand to win the main event, and he holds the Oberon record after shearing a crossbred lamb in 26.56 seconds in the 2019 event.
The event is held at the annual Oberon Show and will feature a Calcutta where crowd members can 'buy' a shearer to help raise money for a Bathurst woman who was recently diagnosed with breast cancer. Some funds raised will also go toward refurbishing showground buildings.
To enter the Oberon Quickshear or for more information click here.