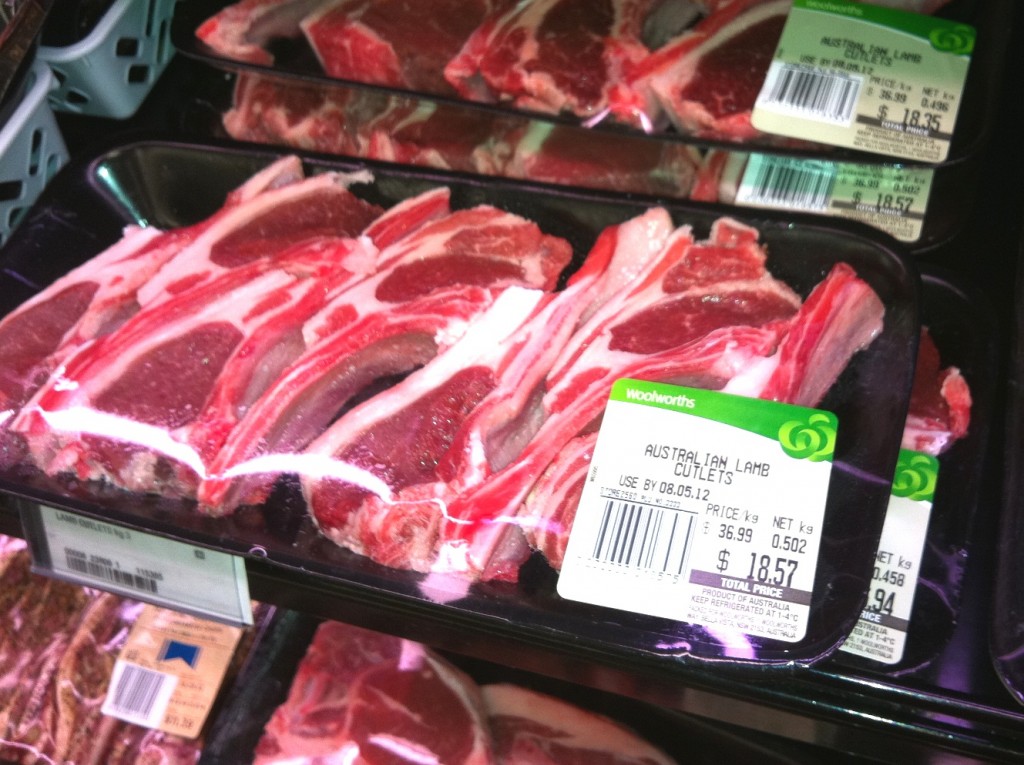 AUSTRALIA's largest supermarket retailer, Woolworths, is restructuring its red meat business, forming a stand-alone business called GreenStock.
The move is designed to better organise the company's end-to-end meat supply chain, it said.
GreenStock will bring together team members involved in Woolworths Group's end-to-end red meat supply chain, including the livestock, processing and retail operations teams, which currently sit within the retailer's Integrated Protein team.
The new red meat entity, covering beef and lamb, will operate within the B2B Food Adjacencies part of the Woolworths Group ecosystem.  Chicken, pork and other proteins will continue to operate under the current structure.
The retail commercial meat team will remain a part of the Supermarkets Buying team, partnering with GreenStock in the end-to-end supply chain for red meat to better service Woolworths Supermarkets' customers, the company said in a statement.
GreenStock will also have a mandate to partner more widely across the Woolworths group to support sales growth in the international and wholesale meat markets.
Woolworths managing director of B2B and Everyday Needs, Claire Peters, will chair a management board overseeing the new GreenStock red meat business. Woolworths is currently recruiting for a leader to run the GreenStock operations.
In a statement, Ms Peters said as the company's red meat needs continued to grow and change, the establishment of a new stand-alone business within the group would allow it to better organise its end-to-end meat supply chain.
It's no secret that Woolworths, like all large domestic retailers, has battled against chronic shortage of cattle supply and record high cattle prices since late last year.
In the company's half-year profit announcement earlier this week Woolworths group CEO, Brad Banducci, said the profitability of meat was expected to remain under pressure this year due to higher input costs.
Ms Peters said GreenStock would work with livestock contract holders and suppliers to provide the combined red meat needs of the business's retail, export and wholesale businesses into the future.
"It's a key step in unlocking growth in our international and wholesale businesses, and will be underpinned by investments in new analytics systems and capabilities to improve our forecasting and drive efficiencies and better yields across the group," she said.
Woolworths supermarkets' director of buying, Paul Harker said the company's livestock buying team would continue to work with existing primary producers with whom Woolworths had partnered with for many years to deliver high-quality meat across its supply chain.
"Our partnerships with abattoirs and meat processors who support our supermarkets will remain unchanged as well," he said. "We know how important these industry relationships are, and will continue to invest in partnerships for mutual success."
Another Woolworths contact described the GreenStock development as 'very positive' for Woolworths livestock suppliers and processing partners, moving forward.
"There is no change to the way industry partners will work with us, but we know change can create uncertainty, and we thought it best to give all the facts and rationale upfront," he said.
Moving team members out of supermarkets and into a dedicated meat business would ensure the company takes a whole-of-group view on its meat needs, Beef Central was told.
Expansion mode
Part of Woolworths red meat supply chain challenge is sheer expansion, with store numbers across Australia growing to 1024 last year, and existing stores recording sharply higher red meat turnover during the COVID period, as consumers abandoned eating-out.
A survey conducted by Roy Morgan research last year suggested both Woolworths and Coles continued to grow their fresh meat market share during 2020, mostly at the expense independent retail butchers.
The company's Fresh Food and Grocery Report shows that Woolworths held the largest share of the fresh meat market in 2019, taking 27.5pc of the more than $13 billion spent on fresh meat in Australia. That figure was up from 26.5pc in the equivalent Roy Morgan survey conducted in 2017, and marginally higher on results seen over a longer eight-year cycle. Click here to view earlier story.
Woolworths told Beef Central the name GreenStock was a nod to the Woolworths brand, which is synonymous with the colour green, and the overarching focus of this team to engage with livestock producers to bring meat products to market.
While Woolworths currently has only a 'relatively small' export meat business, it told Beef Central it was keen to see this grow.
"GreenStock will directly support our Woolworths International team as we seek new opportunities," the company said.
Adams Food Group, Woolworths "official and strategic meat-trading partner" will remain a partner under the new GreenStock model, and will continue to work with the company to sell beef, lamb and pork products to customers in international markets.
AFG exports into China and other parts of north and south Asia, North America, the EU and the Pacific.
AFG listed a number of Australian export processing establishments from which it sources Woolworths product for export and domestic wholesale. Most are China-listed.
These include Teys Naracoorte, Teys Tamworth (beef), V & V Walsh Western Australia, Frewstal Lamb Victoria, Tatura Lamb Victoria and Junee Lamb New South Wales (export lamb.