VICTORIA'S red meat processing sector is being denied onsite COVID-19 vaccinations as the state State Government reintroduces workforce restrictions on metropolitan plants.
From 11:59pm Monday, an employer may only operate an abattoir or meat processing facility in metropolitan Melbourne if it reduces the daily peak workforce capacity and the daily total workforce capacity by 20 percent or to 25 workers, whichever is higher.
The measure has frustrated Australian Meat Industry Council chief executive officer Patrick Hutchinson who said it created pressure on supply chains and workforces for no obvious benefit.
Mr Hutchinson said the restrictions also do not recognise the COVID-19 measures the industry has introduced.
"Senior Victorian Department of Health staff have repeatedly praised the meat industry as the gold standards and noted the controls voluntarily in place have resulted in a safe workplace (e.g. no longer deemed high risk) until this recent outbreak.
"Now this seems to have been ignored, with these changes occurring without consultation with industry," he said.
"We are both frustrated and bemused that also there is no recognition of interventions put in place, and maintained, over the last 12 months, including high risk COVID Safe plans, COVID marshals, industry specific training, personal protective equipment, workforce bubbles, QR code check-in and enhanced sanitation measures.
"Work sites in our industry who have achieved high rates of vaccination 80 percent-plus are not provided any dispensation," Mr Hutchinson said.
"Our industry is deemed as high risk; however, as a 1B category industry we still cannot access onsite testing or vaccinations."
Workers at licensed meat processing businesses are classified as a priority group under Phase 1B of  the Federal Government's COVID-19 vaccination program.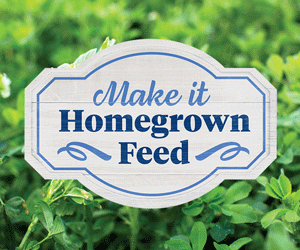 Mr Hutchinson said the Victorian meat industry has been requesting on-site vaccinations for its workforces for quite some time, but the requests have not been taken up by Victorian Health.
"The support provided to industry whilst we have worked to vaccinate our worker has been minimal.
"Even as recently as last week requests for on-site vaccination were requested and denied. Members may have to go to private contractors at a huge cost," he said.
Mr Hutchinson said workforce caps damage industry reputation as they indicate meat processing is a high risk environment, which hurts future recruitment.
"The workforce capacity restrictions come at a time when meat processors are already working at reduced capacity due to labour shortages.
"In Australia 65pc of meat processors are already operating at a maximum production level of 80pc or less," he said.
With reports of a higher lamb supply this season, Mr Hutchinson queried how the supply chain would cope with workforce restrictions.
Thomas Elders Markets have been quoted that Victorian abattoirs processed 50pc of the national lamb off-take and nearly 40pc of the sheep slaughter. TEM also said the average weekly lamb throughput lifts from 25,000 head per week during August to around 37,000 per week in September, then to 60,000 head in October. By summer it can be above 100,000 head per week.
Victoria's Health Department yesterday did not respond to questions about the restrictions or why meat processors were being denied onsite vaccinations when Premier Dan Andrews has repeatedly stated there were thousands of vaccinations going begging.