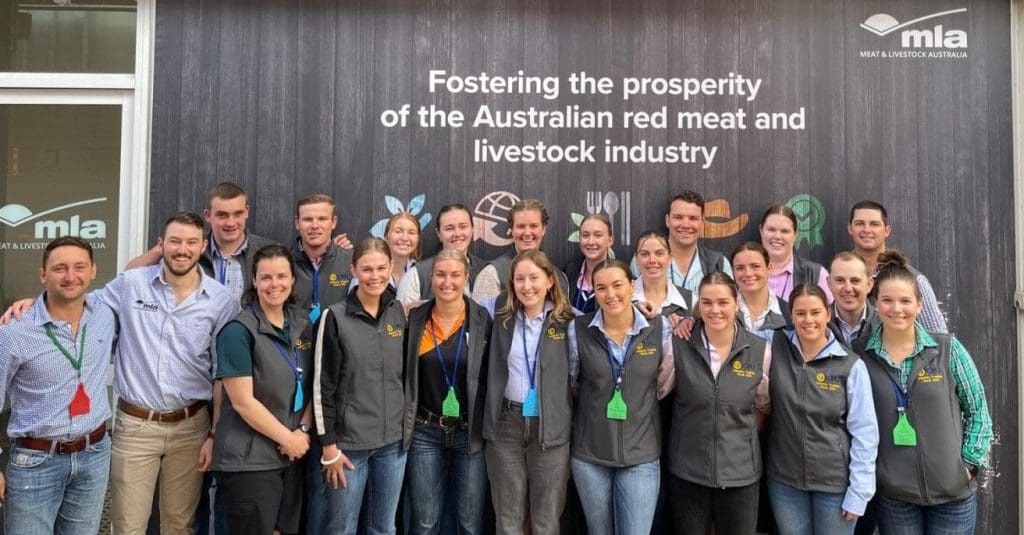 A GROUP of talented university students from across the country are converging in south-east Queensland this week for an intensive program of professional development and red meat industry training.
The ICMJ AusMeat Intensive Education and Development Week involves 19 students selected from the talented pool of participants at the ICMJ National Conference and Competition in Wagga Wagga earlier this year.
At the completion of the week, five students will be selected to the Australian ICMJ team to take part in a three-week tour of the US meat industry where they'll also compete at various meat judging competitions.
Newly appointed Australian ICMJ Coach Molly Greentree said this year's program provided students with an in-depth understanding of the red meat supply chain and the innovative ways the industry is responding to consumer demands.
"Students will immerse themselves in the red meat industry during site visits to some of the country's leading production facilities and be exposed to the full spectrum of the supply chain," Ms Greentree said.
"They'll learn first-hand about the innovative technologies and sustainability efforts that exist and how that is driving an expansion of career opportunities in the industry."
During the week, students will learn about the key differences between meat grading systems in Australia and the US from experts at Meat & Livestock Australia.
A key part of the program will be a workshop with AusMeat general manager of meat standards and training services, Ben Robinson.
Mr Robinson said AusMeat was a strong supporter of the ICMJ program and its benefits in providing opportunities for the next generation of leaders in our industry.
"AusMeat recognises and understands the importance that training plays in underpinning Australia's commitment to producing consistent high quality food products to supply both the domestic and global markets," he said.
"Our mission aligns very closely with what ICMJ strives to achieve in inspiring and developing the next generation of red meat industry professionals."
Other visits on the itinerary include a tour of the operations of Mort & Co's Grassdale feedlot near Dalby, Australia's largest feedlot, providing students with an in-depth look at trade and short-fed programs, integrated vertical supply chain models and the infrastructure required for modern lotfeeding operations.
Students will also tour some of Australia's major processors including Australian Country Choice, NH Foods Oakey Beef Exports, SunPork Group's pork processing facility, Swickers Kingaroy and Hilton Foods' Heathwood facility.
University of Queensland agricultural science and agribusiness student Shania Gough said the ICMJ program was an unparalleled opportunity to understand the in-depth workings of the industry.
"It's been great to see the whole process of beef production from the very start to what we see on our plates," she said.
"I would really like to pursue a career that allows me to experience all of those aspects because I have a passion for both the live animal and also the processing side of things, which I developed this year through being part of the ICMJ program," she said.
Students will take part in a virtual reality paddock to plate experience at the Kilcoy Global Food innovation hub on the Sunshine Coast and visit Freeze Dry Industries.
To kick-start their careers in the meat industry, the students also receive communication training from CQU to assist them in their professional careers, working with producers and industry representatives of different backgrounds and articulating their role in providing consumers with top quality meat products.
ICMJ is supported by foundation partners, Meat & Livestock Australia and Australian Meat Processor Corporation as well as a range of other industry sponsors.
Source: ICMJ