NEW Zealand's largest sheepmeat processor, Silver Fern Farms, has released a report covering its recent research into lamb eating quality.
The research has been carried out as part of the FarmIQ Primary Growth Partnership Program, a partnership between Silver Fern Farms, NZ's Ministry for Primary Industries and the nation's largest livestock producer, Landcorp. Research partners include AgResearch, Texas Tech University, the University of Otago and a number of international meat quality experts.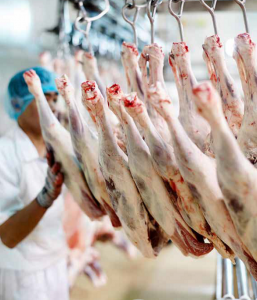 Based on more than 3200 consumer taste tests in NZ and the US conducted during 2016, the results confirmed earlier research that consumers view NZ lamb as a consistently high-quality eating product, Silver Fern said in a statement.
"The research confirmed what we've believed for some time, and what consumers have been telling us – it is a good product," said Dean Hamilton, chief executive of Silver Fern Farms.
The report, "Lamb Eating Quality: The commercial application of findings from Silver Fern Farms' consumer and on-farm research into the eating quality of lamb," covers the findings of NZ's largest research program into the eating quality of NZ lamb.
The findings provided guidance as to what makes a significant contribution to the eating quality of lamb, but equally what factors do not.
Key factors that the research showed to have a significant and consistent positive impact on lamb eating quality were:
Selecting the right cut
Correctly ageing the meat
Correctly matching the cut to the cooking method
Earlier research also highlighted that consumer perceptions of eating quality are enhanced through creating an appetite appeal effect via the influence of a consumer brand story.
Overseeing the research was Grant Howie, general manager sales at Silver Fern Farms.
"When lamb is selected by consumers for the right cut and cooking method, and when that lamb has been aged correctly when processed, and is backed with a brand story that creates an appetite appeal effect, we know consumers will have a higher perception of eating quality. These factors have the most significant effect on lamb eating quality," he said.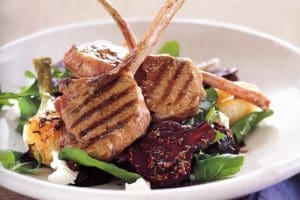 The research did not find a significant or consistent impact on lamb eating quality from such factors as breed, lamb gender, pasture type, growth rates, fat cover and marbling, butt shape, or locality. A number of these individual factors had minor impacts, but all were outweighed by the right cut and correct ageing.
Mr Howie said breeders should ideally factor eating quality traits into their selection programs to maintain the high eating quality standards. This could be achieved with technology such as SNP chips.
"It is in everyone's interest that the current high eating quality is maintained as breeders also look for other genetic improvement traits such as growth rates, disease resistance and yield," he said.
Noting that Silver Fern Farms' research into eating quality over the last eight years had covered lamb and beef, Mr Hamilton said the consumer research on beef highlighted a much greater variability in eating quality, leading Silver Fern to develop a Beef EQ grading system, almost identical to Australia's Meat Standards Australia program.
"We are using this research into the eating quality of both lamb and beef to create new consumer value through product differentiation by selecting and marketing beef and lamb products that have consistently superior eating quality. It is a critical part of our Plate to Pasture strategy," he said.
"It is very positive that consumers believe the eating quality of NZ lamb is of a consistently high quality. Understanding better the drivers of these perceptions is critical to adding value."
"We need our farmer partners to continue to supply quality in-spec lambs year round and we need to maximise the returns through delivering product to consumers which has consistently high eating quality, in packaging with a brand story that is appealing. We have grown our aged chilled sales to over 25 percent of total lamb sales and see further opportunity for growth. We are also trialling an aged frozen retail offering in Germany."