NATIONAL and Western Australian sheep industry leaders have told a Senate inquiry they support a review of Transport Minister Catherine King's recent decision to deny Qatar Airways additional airport access.
Nationals Senator Bridget McKenzie today chaired a Perth hearing of the Select Committee on Commonwealth Bilateral Air Service Agreements inquiry into Federal Government decisions relating to any proposals since 2016 for additional services to Australia's airports.
WAFarmers president John Hassell said WA as an export-orientated state relied on reliable freight opportunities to a much higher extent than other states.
"WAFarmers supports additional freight services because the increased competition and increased opportunities will bring the price of freight down and increase demand.
Currently the cost of freighting a lamb is about a $1 a kilogram cheaper from Melbourne, even though Perth is four hours flying time closer to the markets," he said.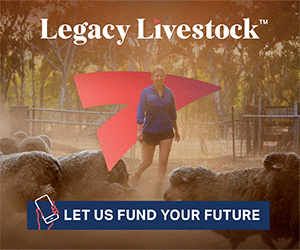 "This also has the effect of greater competition for Australian products in the end-point markets as well as supporting profitability and supporting livelihoods of farmers, farm workers and employees along the supply chain."
He said it was rumoured that WA lost a big Middle East airfreight lamb order because of the limited airspace capacity out of Perth.
"Reliable airfreight is important, particularly for perishable goods, which have short windows for freshness.
"This has been shown to be an issue in Perth where the freight is regularly 'bumped' in favour of other goods due to space and price," Mr Hassell said.
"This culminates in unhappy customers who sometimes refuse to pay due to delays.
"Costs are also borne by the abattoirs who have no kill room because the freezer space is not being cleared leading to wages for vets and kill staff with no ability to process; so they are sitting around doing nothing."
Qatar decision is anti-competitive – WAFarmers
Mr Hassell said the price of sheep has fallen dramatically in Western Australia due to dry seasonal condition forcing earlier sheep turnoff from northern WA and the eastern states, and the impending live sheep trade shutdown leading to WA farmers exiting the industry due to a lack of confidence.
"Our submission is with the freight being bumped this means that just one abattoir that has a capacity of 1000 head per day  or 5000 for the week on a normal one shift a day is only getting throughput of 2700.
"V. & V. Walsh, who were doing 7000 a week, are down to 1000 or less, and WAAMCO has this to a lesser extent and Fletchers International also," he said.
"Total capacity is now down from 160 tonnes per day to 66 tonnes per day,"
"In lamb terms, this only means 100 tonnes or 3000 lambs, or one million per annum, which is very, very significant," he said.
"The (Qatar) airline decision is definitely anti-competitive and needs to be addressed.
"It's certainly not only about the tourism aspects, but the all-important export dollar opportunity and out farming communities," Mr Hassell said.
"This feels like there is an anti-Western Australia sentiment in not allowing this to happen we call on it to be reviewed."
He estimated that the value of lost opportunities to WA sheep producers due to price drops could amount to up to $75 million a year.
Sheep Producers Australia chief executive officer Bonnie Skinner said what is important for WA producers is strong farmgate competition driven by access to markets, not only for chilled and frozen meat, but also live sheep exports. She said the industry needed government support to ensure there is access and encouragement for additional airlines and flight capacity for Australia.
SPA director and WA sheep producer Bindi Murray said the impact of not being able to move WA sheep meat product via airfreight is having a huge impact on producers in business planning and by pushing animal welfare risks back onto farms.
WA producer livelihoods are also 'in the national interest'
Pastoralists and Graziers Association of WA president Tony Seabrook said WA sheep producers depended on lamb exports for their incomes, and are in a "tight corner and we need everything going for us that we possibly can."
"Extra cargo space out of Perth….is vastly more expensive in the west that it is over east, and a processor I spoke to this morning said he could get another 5000 lambs out of Western Australia chilled on an aeroplane if the freight was there.
"He's paying $8 a head more out Perth to the Gulf than for stock out of the eastern states, so I think we've got a pretty good case here," he said.
"For heaven's sake, let's look at it from the point of view of the people that are being affected rather from those who have a peripheral interest."
One of the reasons Minister King gave for the Qatar Airways decision included Australia's 'national interest', but the sheep industry representatives agreed that the minister's national interest consideration should have included the impact on primary producers.
The industry leaders said no Federal Government's representative in WA had offered them an explanation for Minister King's decision, but Mr Seabrook said he was preparing a letter to request that. Mr Seabrook said the impact of the Qatar Airway decision and the live sheep trade phaseout on the broader trade relationships must also be considered.
No live sheep, less airfreight is a "dead-end" for WA
WA Liberal Senator Dean Smith said the Federal Government wants to phase out live sheep exports "because it thinks there is an alternative mechanism for exporters, and that is chilled and boxed export."
"But what we have here is a decision that is denying that opportunity to be realized," he said.
"So in actual fact, the government's two decisions (live export and Qatar Airways) provide no hope, no future, no pathway, for Western Australian sheep producers; it's a dead end."
Ms Murray said the confidence of WA sheep producers is the lowest she has seen it.
"And I think that's the point, is that people are saying if we can't go in this direction and we can't go in that direction, in what direction are we to go?"
Mr Seabrook said WA sheep producers were "the meat in the middle" between two opposing policies.
Senator McKenzie tabled a letter to Minister King from Wayne Crofts, the chief executive officer of WA-based agribusiness the Craig Mostyn Group, that said Qatar Airways' decision to continue to fly to Australia during the COVID-19 pandemic, when almost all other airlines had stopped flying, was crucial for the Australian and WA lamb industry during a considerable period of disruption.
"QA should be recognized and rewarded for their support during this period, instead of being deprived of opportunities that would go a long way to support Australian exporters."
Mr Crofts letter also said due to the small number of flights from Perth to export markets there is considerable demand for the limited airfreight capacity and freight prices for chilled lamb from Perth are up to 95 cents a kilogram more expensive than from Melbourne, equating to about $19 a head, despite Perth being four hours flying time closer to the destination markets.