WESTERN Australian live sheep export supporters will lobby politicians in Canberra this week, hard on the heels of a petition tabled today and asking for an early end to the sea trade.
Western Australian Labor MP Josh Wilson today tabled an RSPCA petition signed by about 43,000 Australians that calls on the Albanese Government to set a date within this term of parliament for the end of the live sheep export trade.
"It's a logical next step from the carefully managed transition that Minister Murray Watt has been administering as part of the commitment that Labor made in 2022 and in 2019 to bring this outdated, unnecessary, and cruel trade to an end," Mr Wilson said.
"It is understandable that people around Australia want some certainty with respect to the end of the trade.
"They have watched over decades this trade produce an endless sequence of animal welfare failures, including some awful atrocities, not least the Awassi Express," he said.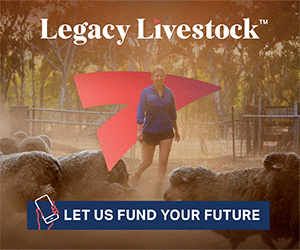 "At the same time, we have seen our agricultural system make a welcome transition. We have seen a big surge in the export of chilled and frozen meat.
"In fact, that export trade is now worth 50 times what the live sheep export trade is worth," he said.
"Unfortunately, we have still seen animal welfare failures continue to occur and as recently as last week the ABC showed footage which indicated that thousands of Australian animals were being subject to cruel and agonising backyard slaughter as a result of this trade."
RSPCA Australia chief executive officer Richard Mussell said the petition calls for a legislated end date, within the 47th Parliament, with a phase out to occur within the shortest possible timeframe.
"The petition is one of the largest Australian parliamentary e-petitions in history, receiving an overwhelming level of support from the Australian community," said Mr Mussell.
"It's yet another demonstration of how much the Australian community supports a phase out of this cruel and unfixable trade.
"We're particularly heartened by the fact that so many Australians showed their support in just a four-week period, and also the significant support this petition received from across the animal welfare sector," he said.
WA delegation to arrive in Canberra tomorrow
Farmers and representatives from across Western Australia are expected in Canberra tomorrow to speak directly to politicians about the government's proposed phase out of live sheep exports by sea.
The delegation of eight people from Western Australia includes representatives from Sheep Producers Australia, WAFarmers, WoolProducers Australia, the Western Australian Shearing Industry Association and the WA Livestock & Rural Transport Association.
WASIA president Darren Spencer said the group wants to share with politicians in person what's at stake if the Government pushes ahead with the phase out.
"We want to make sure politicians from across Australia understand that when they talk about phasing out live sheep exports, they risk phasing out whole towns," he said.
"The live sheep export industry is concentrated in Western Australia and employs farmers, shearers, truck drivers and livestock agents – which means it supports families, small schools – entire communities, and the towns they live in. Phasing out live export really will phase out whole towns."
The live export industry estimates its worth at about $1.3 billion and as generating about 10,000 jobs, many in remote areas.
An independent panel has been appointed by Minister for Agriculture, Fisheries and Forestry Senator Murray Watt and is expected to provide its report to government by September 30, 2023.
Sheep Central believes Minister Watt is not intending to make any announcement on the live sheep trade phaseout timeframe until he has been able to fully consider the panel's report and any recommendations it may contain.
The delegation is hoping to speak with Minister Watt in person.  It also includes Geoff Pearson from WAFarmers, Steve McGuire representing West Australian wool producers and Corrigin sheep farmer Steven Bolt.