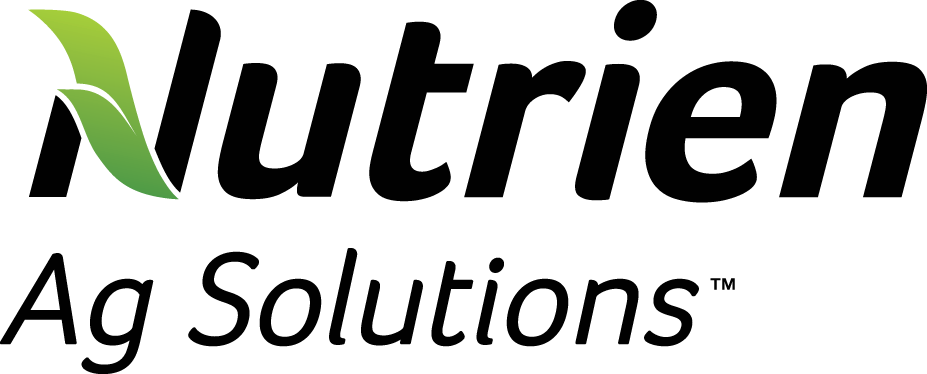 UP TO 30 percent of Australia's wool clip and livestock numbers is set to sold by a North American company, with the launching of a rebranded merged Ruralco-Landmark entity today.
Elders general manager rural supplies Richard Norton first made the prediction at Sheepvention in Victoria earlier this year.
His observation became a reality today with the announcement that the Ruralco and Landmark agricultural retail businesses will be rebranded as Nutrien Ag Solutions.
"Up to 30pc of Australia's wool clip and livestock will be sold by a company listed on the New York stock Exchange and Toronto Stock Exchange," Mr Norton said.
The Nutrien Ag Solutions brand launch was revealed to 4000-plus staff across Australia today by parent company Canadian fertiliser business Nutrien, following recent Ruralco shareholder approval and mid-year regulatory clearances for the $469 million acquisition.
Nutrien said with its ag retail operations in six other countries, the rebranding firmly positions the Australian business as part of a global agricultural powerhouse.
Managing director Rob Clayton said the new brand marked a new era for Australian ag retail.
"Nutrien Ag Solutions will become the partner of choice for growers across Australia.
"Those who are looking for the best product selection, the most innovative solutions and people who really understand their business and the challenges and opportunities they face, will come to Nutrien Ag Solutions," he said.
"This new brand is a celebration.
"We are proud of our legacy businesses and will build on the trust and relationships that growers already have with our people across the country," Mr Clayton said.
"As Nutrien Ag Solutions, we will support our customers to be sustainable and profitable businesses that feed the future."
Nutrien Ltd, operating in Australia through its wholly owned subsidiary Landmark Operations Limited (Landmark), officially acquired Ruralco Holdings Limited (Ruralco) on 1 October 2019.
The combined operation has a network of 290 corporate-owned stores, over 300 independent rural supplies retailers, and a proud stable of joint ventures in partnership with local management and a suite of other businesses.
Nutrien Ag Solutions chief executive officer Mike Frank said the rebrand is a historic moment for Australian ag retail and the company as a whole.
"Rebranding the assets of both legacy companies to align with our brand internationally makes it clear that the new organisation we're building is much more than the sum of its parts, and it sets the stage for the transformation we're going to bring.
"The rebrand signals our intention to accelerate toward our long-term goal of becoming the ag retailer of the future in all our geographies," Mr Frank said.
Mr Clayton said the full operational integration of the two legacy businesses will take some time to complete, as will the implementation of the Nutrien Ag Solutions brand.
All corporately owned business units will adopt the new brand and it will be rolled out across the business in a staged process over the coming 12 months.
"But we will be focused on creating a consistent brand experience that addresses the changing needs of our grower customers and builds the retail brand of the future, focusing on digital solutions and ecommerce that will support both the network and growers."
Mr Clayton emphasized that during the transition to the new brand, it will be business as usual for customers across the country.
"Customers should be reassured that they will continue to deal with the same people, and largely the same brand in the short term. While some stores will have new signage go up before the end of the year, the entire network will take some time to complete, and during that period, customers will continue to receive statements for the legacy companies.
"We are focused on prioritising the customer in every decision, ensuring the service and support we provide to growers remains seamless."
The Landmark-RuralCo merger has not been opposed by the Foreign Investment Review Board or the Australian Competition and Consumer Commission.
The ACCC approval was subject to an undertaking requiring Nutrien to divest three rural merchandise stores located in Broome, Western Australia; Alice Springs in the Northern Territory and Hughenden in Queensland, to a purchaser approved by the ACCC.
Does Australia truly value its agricultural sector asks Norton
At the Australian Rural Leadership dinner in Canberra last month, Mr Norton also noted that almost 40pc of projected farm profit in the US this year will come from trade aid, disaster assistance, federal subsidies and insurance payments.
"That's $33 billion of a projected $88 billion in income."
He said many USA and Canadian companies use the base of their customers "subsidised income" to buy iconic Australian companies like companies like Grant Daniel Long, Queensland Rural, Roberts, Rodwells and Ruralco.
Mr Norton told the leadership dinner that a nation that values agriculture would have built one Snowy hydro scheme per decade since the 1960's – in large droughts, like the current situation, the irrigation of large tracts of Australia would provide fodder for livestock and grain for feedlots, yet Australia is importing corn and grain.
"In the age of 'ag tech' connectivity is still very poor in rural Australia and one of the biggest barriers to productivity facing rural Australia – telecommunication companies tell us they cover 98pc of Australia, the forgotten percentage is agricultural producers.
"If a nation values agriculture it invests in agriculture," he said.
"I am not saying Australia should enter down the path of subsidies, but Australian governments need to acknowledge to huge uncompetitive position Australian farmers are up against when selling on global markets – agriculture needs incentives that recognise its contribution to the Australian economy."