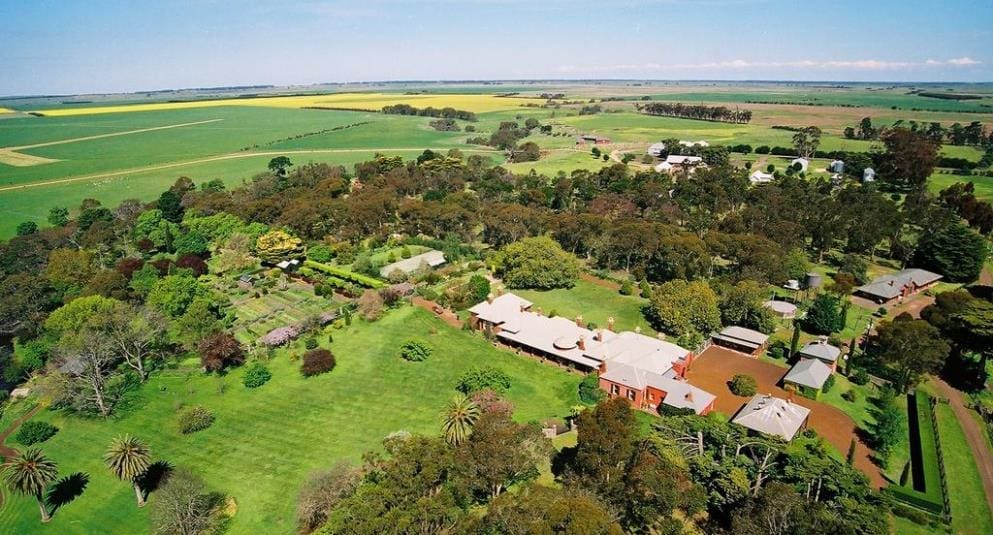 AGRICULTURAL fund manager, Laguna Bay has agreed to sell its flagship Victorian Western District cropping and livestock holding, Banongill Station, for about $80 million to a consortium of local farming families.
The transaction includes 8200ha (20,000ac) of prime mixed farming land, located 10km from Skipton and 45 minutes from Ballarat, while 30,000 head of sheep and significant plant and equipment assets will be sold separately.
Laguna Bay Agricultural Fund is an Australian investment vehicle set up in 2016, with the US-based Washington State Investment Board as the main investor. The board manages the superannuation funds of Washington public servants.
When Laguna Bay bought Banongill in 2016, reports suggested a purchase price of around $50 million, although the holding at that time was recorded as being 6880ha in size, suggesting there has been some aggregation since.
It is the first asset sale by the Laguna Bay Agricultural Fund 1 following the Fund's close in 2016. Since acquiring the property, Laguna Bay has converted significant area from grazing to cropping, improved existing cropping country along with substantial pasture and water infrastructure upgrades.
Established in 1853, the Banongill Station homestead was originally an outpost of Borriyalook station, and owned by pastoralist and philanthropist Francis Ormond, founder of Ormond College. Together with its traditional bluestone construction and National Trust gardens it is widely considered one of the best in class, flagship homesteads in Victoria.
Agriculture's resilience
Laguna Bay founder and chief executive Tim McGavin said the sale solidified a significant return for the fund's investors and reflected the resilience of the agricultural sector in contrast to the crippling impacts being seen (from COVID) in other sectors of the economy.
"We look forward to a smooth transition to the Australian buyer group and to continuing our contribution to the local community through the retention of our 3300ha Woorndoo cropping enterprise, 50km from Banongill," Mr McGavin said.
There is a significant amount of high quality plant and equipment which Elders Ballarat has been engaged to sell via clearance in early 2021. Full lines of Merino and crossbred ewes will also be offered to the market in coming months.
"The quality of the ewes has been exceptional over the past two years and given the current demand for restocking we are expecting strong sale results," farm general manager John Sheehan said.
Laguna Bay negotiated the sale directly with the buyer consortium, which is expected to settle post-harvest in Q1 2021. No regulatory approvals are required.
About Laguna Bay
Laguna Bay was founded in 2010 and is an institutional agricultural investment specialist with a proven ability to originate, execute, manage and exit large-scale agricultural transactions across multiple sectors. Laguna Bay does this by leveraging its wide agricultural operating knowledge, extensive industry relationships and deep understanding of the agricultural supply chain. The firm focusses on transforming mis-priced or underinvested agricultural assets, typically in categories where Australia has a competitive advantage, into high performing, institutional grade operations in an ESG responsible manner. Laguna has invested in some of Australia's largest producers of dairy, wine, almonds and olive oil.