Productive grazing on NSW's Southern Tablelands
Everton Park, Crookwell from Inglis on Vimeo.
A PRODUCTIVE grazing operation in New South Wales' Southern Tablelands has been listed by Calvary Pastoral with a $9.5 million to $10.5 million price guide.
The 630ha Everton Park is 31km from Crookwell and 65km from Boorowa.
The versatile country features a balance of creek flats to gently undulating rises with rich red basalt and grey loam soils.
In recent years, the vendor has established perennial pastures supported by significant inputs, including superphosphate and lime application.
The country has an 8000DSE carrying capacity, but is currently running 2000 ewes and 150 cows.
Everton Park is situated in a winter dominant rainfall area averaging 750mm a year. It is watered by 3.7km of double frontage to the permanent Wheeo Creek, a 20ML water entitlement, 20 dams and a bore.
Improvements include two homes, a five-stand shearing shed, hay and machinery sheds, steel sheep and cattle yards and 55 tonne grain silo.
Sam Triggs from Inglis Rural Property is handling the expressions of interest sales process closing on September 28.
Drought proofing in NSW's Riverina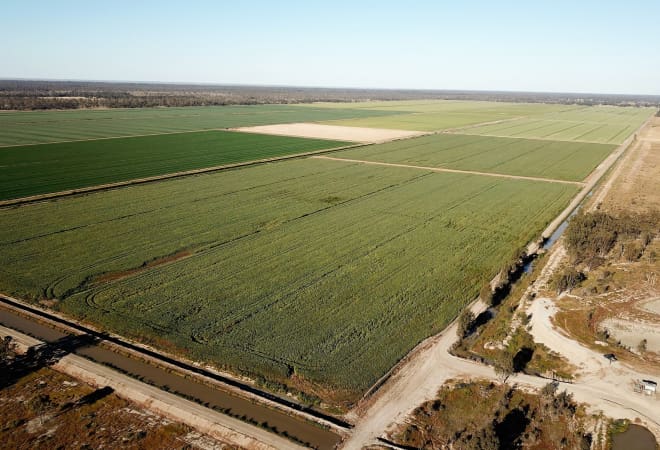 WITH the Bureau of Meteorology's long-range forecast for spring showing below average rainfall is likely for most of Australia, along with warmer than usual temperatures, the listing of Werai Station's in the southern Riverina is timely.
the 7493ha Werai Station near Deniliquin has been owned by a Melbourne-based absentee landowner since the early 1990s and is described as a drought-proof property with secure water from three sources.
David Leeds from Border Real Estate said Werai Station is a mixed grazing and cropping powerhouse.
It comprises four adjoining properties – 302ha York Plains, 771ha Hoods, 961ha Bells and 5297ha Werai Station – that are being offered as one line or as separate parcels.
More than 2000ha of Werai is certified organic with the balance run in a conventional management regime. The grazing country can run 800 breeders plus followers as well as Dorpers.
Around 680ha is available for Winter and Summer cropping programs and is currently sown to canola, wheat and barley.
Mr Leeds said the water portfolio includes more than 9000ML of water entitlements.
"In the irrigation district, the Barmah Choke is a section of the Murray River that naturally constricts to around 20 percent of its upstream capacity. This means producers living south of the Choke are prevented from receiving water.
"Werai Station is unique because water is supplied by the northern branch canal (Murray Irrigation Limited main supply channel) and the Colligen Creek (river pump), as well as three bores," he explained.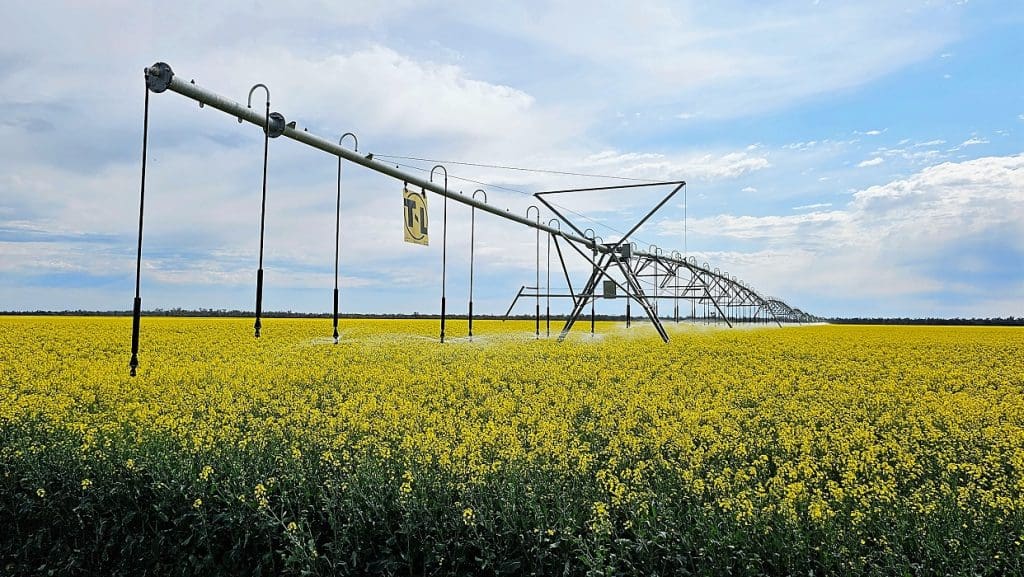 Mr Leeds said Werai is a good hedge or safety bet for an incoming purchaser because if dry seasonal conditions hit, the incoming producer could carry a power of stock by irrigating.
Werai Station fronts the Colligen Creek (an anabranch of the Edwards River) and the Niemur River, and has dual frontage to Gwynnes, Cooyeo and Kangaroo Creeks.
While no formal assessments have been undertaken, Werai Station has soil carbon potential.
Werai Station is being offered for sale by expressions of interest closing on October 31. While no price guide is available, nearby properties have sold from between $1500/ac to $2000/ac.
Native title holders secure QLD's Thargomindah Station
The Kullilli Bulloo River Aboriginal Corporation, native title holders of land in far south-west Queensland, has announced it is the buyer of Thargomindah Station.
In July, Beef Central reported the property had sold at auction for $6.1 million (including 500 cows and progeny) to a Brisbane-based advisor on behalf of a undisclosed client.
The 47,100ha are adjacent to the Thargomindah township and lie within the Kullilli people's native title lands.
The board of directors said the acquisition of Thargomindah Station is a significant achievement for the corporation.
"It strongly aligns with our aims and strategic goals to maximise the social, cultural and economic aspirations of Kullilli people by enabling them to get back on country and directly manage a portion of their native title lands."
"The purchase will allow the Kullilli to enjoy and express their cultural and spiritual connection to the land, giving the people the ability to innovate how we connect to country and heal our spirits now and into the future."
Thargomindah Station is suitable for running cattle, sheep and goats.
Up until the sale, the vendors had been operating a cattle enterprise, but in the past, the property was a sheep and wool operation.
The mostly flat to gently undulating open grasslands are timbered with mulga, box and beefwood and are fully exclusion fenced.
There are around 5600 hectares of Bulloo River frontage and flood out, supported by a capped share bore and two wells.
The sale was handled by Andrew Adcock from Adcock Partners Property and Livestock.