NEW South Wales' Gundagai Meat Processors is set to be Australia's first plant to market a high intramuscular fat lamb brand based on eating quality with the formal AUS-MEAT accreditation of the trait last week.
ALMTech principal investigator Dr Graham Gardner said with the final AUS-MEAT approval of the lamb IMF trait's language and standards last week, GMP is likely to be "the first cab off the rank" for accreditation of the MEQ probe technology.
AUS-MEAT has now agreed on the language and standards that define IMF as a trait in lamb, and it has also set down how IMF needs to be measured, and the performance criteria for measurement devices.
AUS-MEAT chairman Allan Bloxom said the main reason for having a lamb IMF description in the AUS-MEAT language is to set the standards that measurement devices could adhere to for accreditation, enabling lamb marketing based on IMF as an eating quality trait.
Gundagai Meat Processors' trialling and use of the MEQ probe enabled it to launch in May this year a world-first lean meat yield and intramuscular fat lamb grid with animal health feedback at the individual carcase level.
GMP's progress in the IMF area means it is also likely to be the first Australian plant to market lamb on eating quality under the Meats Standards Australia cuts-based model, that is ready to roll-out, but is waiting on the capability to measure IMF at chain speed in abattoirs. Research has shown that chemical IMF percentage in lamb is a big driver of eating quality for consumers.
Dr Gardner said once the MEQ probe used at GMP is accredited by AUS-MEAT it will enable the technology's use in other plants, but "crucially" under the now-approved AUS-MEAT lamb IMF language criteria, the NSW processor will be able to "deploy" the MSA Mark II model.
"This is the model that individually differentiates carcases based on their eating quality and that's a really powerful thing.
"In effect, (then) we've got the beef MSA system in lamb, that is an individual carcase grading system," he said.
"That is going to be the crucial thing that this enables across industry – it is quite exciting times," Dr Gardner said.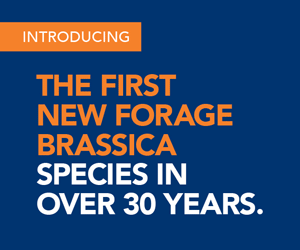 Dr Gardner said other IMF measuring technologies are getting close to being ready for accreditation, including an NIR device produced by a company called SOMA that needs a cut meat surface to predict IMF.
"The data we've generated in ALMTech and the validation testing we've done shows us that it will comfortably meet those (AUS-MEAT) accreditation standards and there is a plan around checking it out probably early next year I suspect.
The other IMF measuring technology is a hyperspectral camera being tested in conjunction with JBS Australia.
"It also needs a cut surface and that is being adapted to the Scott X-Ray primal and middle machine that processes racks and short loins.
"The previous evidence we have on hyperspectral cameras demonstrates that it will also be able predict IMF adequately and should meet the (AUS-MEAT) accreditation standards," he said.
"JBS, of course, are at the front of the line to deploy that on their device and intend to test it in the next 12 months.
"Should it meet the commercial requirements then in collaboration with us will chase accreditation for that device."
Dr Gardner said following the rigorous accreditation process, the first IMF measured MSA-branded lamb could be on the market next year.
GMP chief executive officer Will Barton said  Gundagai Lamb's focus is to continue to use an objective measure of IMF to underpin consistency of quality for its customers and the addition of the MSA cuts-based model will only strengthen this position.
He said GMP already had its IMF premium-based grid in place, but its deployment of the MSA Mark II model will be up to the company.
"It is visionaries like (GMP CEO) Will Barton that we really need to take the next commercial step: to buy in to one of these devices, deploy the MSA model, create the price signals and then roll it out to industry.
"It is these real leaders within industry that we need to take the next step," he said.
Dr Gardner said the AUS-MEAT language is an international language, but the new IMF trait and its impact on eating quality would need to be communicated to overseas markets by exporters.
"Definitely domestically, this will change the way that lamb can now be traded in Australia, and you would argue, internationally."
AUS-MEAT accreditation of IMF devices will give industry confidence
Mr Barton said GMP is currently working with AUS-MEAT to achieve accreditation for the MEQ probe.
"We look forward to AUS-MEAT accrediting the device, because it is a step forward toward the future of the lamb industry."
He agreed MEQ probe accreditation would allow more targeted eating quality-based marketing and provide confidence to the industry that IMF is a legitimate trait and there are proven devices to measure it.
He said Gundagai Lamb's Late Season Lamb Grid with its intramuscular fat or marbling bonus of 50 cents a kilogram for lambs with an IMF of 5 percent or higher, had ensured the plant's processing space was full since it was launched.
"I think that is reflective of what the grid offers in terms of lean meat yield and intramuscular fat incentives and perhaps of what the Gundagai Lamb brand stands for, which is trust, transparency and being part of something that represents a new way of approaching the lamb supply chain."
Mr Barton said GMP is getting enough high IMF lamb to "build" the Gundagai Lamb brand, with the Three Blue Ducks chain's Nimbo Fork Lodge restaurant near Gundagai providing extremely positive feedback on the quality and consistency of the product.
"The balance we are trying to strike with our grid is to have a highly competitive price for lambs with high IMF and a less competitive price for lambs with low IMF, "to attract the people with the right lambs to us and reward them."
Mr Barton said disruptions in international shipping is starting to shape the market, as is processors' abilities to lift production capacity.
"I think that one of the things that will perhaps shape the market for the remainder of this year is the current labour short5age, which is driving production capacity constraints, with the last of a poretty strong rally in lamb prices not supported by the current trade experience."
Mr Barton said it is too early to tell if GMP is attracting more high IMF lambs than before the grid was launched.
"But I know the people that consigned high IMF lambs to us are coming back to us; they are very engaged with us."
He said there is not yet a consistent picture of how high IMF lamb producers are achieving good results, but he said genetics and feed play a role.
Mr Barton said producers are consigning high and low IMF lambs from within second cross, Merino and shedding breed flocks. There was not always a strong link between IMF and condition score, although the leaner an animal is the less likely it is to have high IMF, he said.
"But there are plenty of lambs that buck that trend and they are obviously the ones that we would like to see more of; that have appropriate condition or fat cover, but yield well with good intramuscular fat."
Mr Barton said the average IMF across consignments has decreased slightly with the increase in new season lamb consignments.
"But we are still seeing some new season lambs perform very well because of their genetics."