PEAK wool grower body WoolProducers Australia has broken new leadership ground at its annual general meeting this week.
Gippsland Merino breeder Steve Harrison succeeded New South Wales wool producer Ed Storey as president of the peak body at its annual general meeting in Sydney yesterday.
The body's members also elected NSW commercial grower Stacey Lugsdin as its vice-president in a run-off with Western Australian board member Steve McGuire.
The election of Mr Harrison and Mrs Lugsdin set a number of new precedents for the organisation. Mr Harrison is the first independent director of WoolProducers to be elected as president and Mrs Lugsdin is WPA's first female vice-president.
It is also the first time the WoolProducers president and vice-president have both been independent directors.
Mr Harrison thanked Mr Storey for his service to WoolProducers and the wider wool industry aftr serving his maximum four-yeat term.
"Ed has contributed immensely to the wool industry over his tenure and oversaw a number of essential policy decisions and industry good programmes to take the industry forward," Mr Harrison said.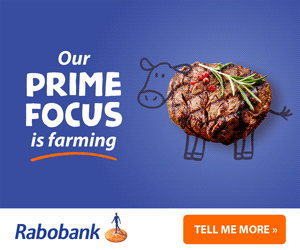 "Some of
these issues include the development of the Trust in Australian Wool campaign and the Sheep Sustainability Framework, both livestock and wool traceability reform, the end of a restrictive approach to OJD management and industry structural reform.
Mr Storey was farewelled at an industry dinner, with representatives from every sector of the domestic supply chain and all industry service providers from around the country, reflective of the high regard in which he is held, WPA said.
Mr Harrison said he looked forward to working with Mrs Lugsdin, the WoolProducers board and staff to continue advocating in the interests of all Australian woolgrowers.
WPA said a key priority is ensuring that all wool industry service providers are working together to serve the industry in the most efficient and effective manner possible.
An example of this collaboration is the establishment by WoolProducers of the Wool Traceability Working Group, which has been convened to oversee the implementation of the recommendations from the 2021 Wool Traceability Report and has already seen tangible outcomes from collaboration between service providers in the traceability space.
Mr Harrison said he looked forward to positively contributing to industry decisions and representing growers in key discussions with industry and other stakeholders.
Source – WoolProducers Australia.