WOOL brokers and exporters have told Australian Wool Innovation it should stop spending levy funds on the WoolQ trading platform, investigate its sale and support one industry e-Speci.
A group of wool brokers and exporters met with AWI chair Jock Laurie on 5 August via Zoom and presented him with recommendations and statements on WoolQ after being asked to meet with the AWI leader.
The recommendations to AWI included that the industry adopt one wool e-Speci, to be developed and managed by the Australian Wool Exchange, and AWI should discuss the options on the transfer of any IP or technology associated with the WoolQ eSpeci to AWEX.
However, despite this e-Speci recommendation, AWI went ahead later in the month and invited people to a virtual online workshop on the WoolQ e-Speci for 2 September.
In a prepared statement, the wool trade representatives told Mr Laurie that WoolQ is an inefficient price discovery tool with a lack of commercial incentives for use and with limited capacity to replace the open-cry system. The statement said a lack of demonstrated commercial incentives for either brokers or buyers to use WoolQ is the reason it has not been adopted, and is unlikely to be in the future.
They said the WoolQ selling component may have a complimentary role to the existing selling system, but this should be decided by commercial interests, and further investment might be required before a business case can be made for the future use of the WoolQ selling system as an alternative selling option.
The trade representatives suggested that there is no role for AWI to continue to manage, further develop or spend additional grower funds on the wool selling system component of WoolQ. They also told Mr Laurie that AWI should explore the value in WoolQ software and IP with industry and commercial interests and seek expressions of interest for the sale or divestment of the WoolQ selling system.
The trade representatives told Mr Laurie AWI had a role to play in the investment of information technology for the efficient transfer of data and traceability where market failure exists, but that the failure of WoolQ began "when AWI did not fully engage with the industry, ignored potential alternative investment solutions from industry and failed to develop a strong commercial proposition for use by buyers and sellers."
The critical feedback comes as AWI's latest review of performance has recommended it undertake an internal review of the WoolQ project, focusing on the development of an ongoing stakeholder engagement strategy for the program, including the groups involved in the initial Wool Selling Systems Review. The ROP also recommended AWI create a set of go/no go criteria for each component of WoolQ including when these should be reviewed and implemented.
AWI has said that in the five years to March this year, $6.3 million in growers' levy funds had been spent on the WoolQ Market platform, but without significant revenue, and it failed to reach an operating target of selling 2 percent of all Australian wool traded in 2019-20.
Don't spend anymore money on WoolQ – Woods
Spokesman for the trade representatives, National Council of Wool Selling Brokers of Australia president Rowan Woods gave credit to Mr Laurie for approaching the trade to "give it to him straight" on what the industry advised him to do with WoolQ.
Mr Woods expected the feedback to be taken to the AWI board meeting last week.
"I don't whether it has, it hasn't been mentioned to my knowledge and what I'm worried about is that it is not going to go any further.
"I would have thought in a WoolPoll year that that's unusual."
Mr Woods said it was made clear to Mr Laurie that AWI did not need to spend any more money on its e-Speci "that the AWEX e-Speci is the one that we think should go forward," but that WoolQ's traceability platform should remain with AWI.
Mr Woods said many brokers have tried to use WoolQ's trading platform.
"It hasn't proven to be effective for them."
Mr Woods said the brokers and exporters believed that "enough money has been spent on WoolQ, don't spend anymore."
Mr Woods said exporter feedback was that the failure of WoolQ was seeded when AWI did not fully engage with the industry and "ignored potential alternative investment solutions from the industry and failed to develop a strong commercial proposition for use by buyers and sellers."
He said it was ironic that AWI just two weeks after the Zoom meeting with Mr Laurie was promoting an online WoolQ workshop.
"It (our feedback) clearly didn't go anywhere did it?
"If they haven't ignored it (our feedback), they haven't given us any feedback on where it's going," he said.
Mr Woods agreed there had been no market failure in the areas of online selling, e-Specis and traceability due to the existence of the AuctionsPlus online wool sales, the AWEX e-Speci and integrity schemes like SustainaWOOL, Responsible Wool Standard and Authentico.
"Where was the market failure?"
A history of lack of collaboration on WoolQ – WoolProducers
WoolProducers Australia president Ed Storey said AWI said has had very little regard for industry feedback and consultation "particularly through the whole process of WoolQ."
He said AWI had never implemented recommendations from the Wool Exchange Portal working group to develop the WEP (now WoolQ) with AWEX and the AWTA, to understand the importance of the role of brokers, that AWI had no jurisdiction to make anyone use any WoolQ service, and had failed to work closely with brokers "to bring them along."
"As evidenced by the meeting described, this obviously didn't happen.
Mr Storey said the WEP working group in 2017 having an agenda item on the governance and ownership of the WEP, discussion was avoided until he was told "the AWI board is going to do it themselves."
"The AWI board made that decision prior to the final recommendations from the WEP working group being handed down.
"Any problems that exist with WoolQ, and there are lots, because it appears to have very little relevance to the marketplace, are purely in the hands of the AWI board."
Mr Storey supported the industry have only one e-Speci, though he didn't care who provides it.
"We've got industry service providers, this is clear evidence of a lack of collaboration."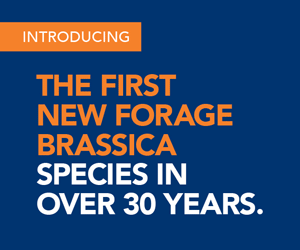 He said industry service providers have to work together and "not duplicate."
Mr Storey said in October last year, WoolProducers wrote to the AWI chair and recommended that AWI should collaborate with industry participants as originally recommended to make WoolQ work.
"It is pretty apparent that never happened, not in a meaningful way, not bringing them along in a holistic way to make the platform relevant."
He said WPA wrote to AWI again in July this year referring to the lack of collaboration and requested AWI "park WoolQ and stop spending any more grower levy on it.
"This obviously hasn't happened yet."
He said WoolProducers has supported WoolQ provided it had collaboration, usage and buy-in from market participants.
"This has never been achieved.
"We see very little reason, certainly none at the moment, for more wool levies to be spent on WoolQ," he said.
"We don't understand its place in the marketplace.
"It has failed to gain widespread acceptance, which is disappointing," he said.
"If they've got this much money to spend on this sort of project, how can they be asking for more money, how can they be asking to increase the levy to 2 percent?"
"WoolQ demonstrates many things that are wrong with AWI.
"It's a live case study of what is wrong with AWI: off on their own agenda and there are lots of question about WoolQ that need to be answered by the AWI board."
Mr Storey said the recent ROP suggestion for stop/go measures on WoolQ "is about four years too late."
Australian Wool Growers Association director Rob Ingram said the AWI chair was told the brokers' and exporters' stance on WoolQ on 5 August.
"The AWI executive then goes out on the 20th of August promoting an online training sessions for WoolQ and their e-Speci which showed a two-week hiatus in communication between the people who really matter in selling our wool and the AWI executive – so what happened?
"Why was that not communicated and then a strategy developed to either communicate with the brokers or withdraw the training, as opposed to going ahead with the training and totally alienating the brokers?" he asked.
"Despite what is said in the Accenture ROP, this just shows the poor collaboration and culture of AWI.
"They've got to work out with the broking community what they are going to do with WoolQ, are the brokers willing to buy any of it?"
Mr Ingram said discussions need to be held on behalf of levy payers to determine if WoolQ's software or  its transparency component could be used elsewhere in the industry.
"If that doesn't work then the option is that it doesn't have any commercial value so close the thing down."