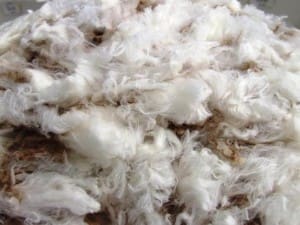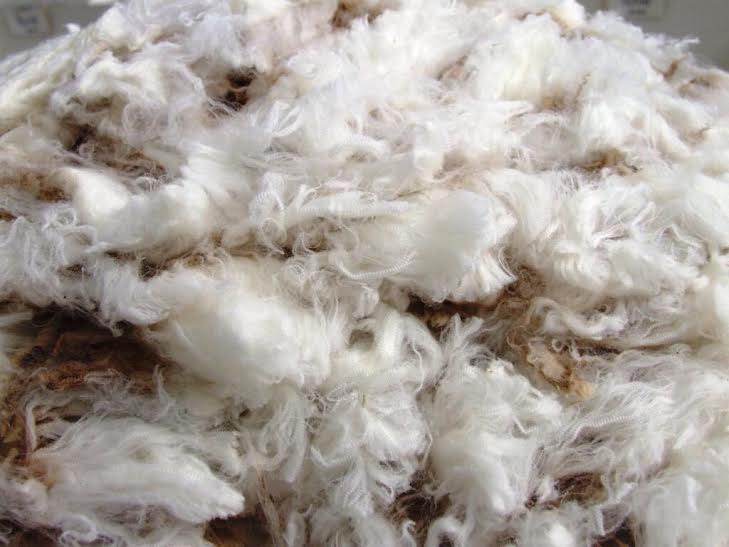 CONTINUING solid demand for wool from China, especially for Merino fleece, pushed prices to a record calendar year level this week, in the final auction series for 2016.
Merino fleece sold generally 20-30 cents/kg dearer, and up to 40c/kg for some secondary types, helping to lift the AWEX Eastern Market Indicator 6 cents to 1355c/kg clean — 90 cents higher than its 2016 starting point.
This represented a year-on-year increase of 7.1 percent and the highest calendar-year closing figure on record, AWEX senior market analyst Lionel Plunkett said. It was achieved with the $A at US74.22 cents, putting the EMI in $US terms at US1006c/kg clean, down 6 cents.
Click here to get Sheep Central story links sent to your email inbox.
Auction turnover for 2016 was just over A$2.5 billion – the largest amount since 2002's figure of A$2.9 billion, when volume was 62pc higher, he said. The average gross value of an Australian bale of wool sold at auction for 2016 (excluding NZ wool sold) was $1478, the highest on the AWEX database — since 1997.
Mr Plunkett said the 55,468 bales offered this week was the largest national total since January and the final sale of the 2016 calendar year. Brokers passed in 9.3pc of bales offered.
"Unlike in recent weeks where the market has been subject to large price increases or corrections, Week 24 saw a gradual increase in prices across all centres on all selling days, although most price increases were experienced during Wednesday's selling.
"After steady price rises throughout the sale, all Merino sectors generally finished the week 10 to 20 cents above levels recorded in the previous sale," Mr Plunkett said.
"The skirting market performed better than the fleece in Sydney and Fremantle, on average 20 cents dearer for the week, while Melbourne was firm unchanged compared to the previous week."
Auctions in Sydney, Fremantle and Melbourne catalogued the largest offering of crossbred wool in two years, 34pc up on last week.
"Prices drifted lower and poorly prepared lots in particular were neglected, then increasingly discounted as the sale progressed.
"Prices were generally discounted between 5 and 20 cents, with the coarser end least-affected," Mr Plunkett said.
The oddment market was one of small mixed movements, small price rises and increases saw an average decrease of 5 cents in the eastern Merino carding indicators and a 2-cent increase in the western region, he said.
Strength of wool demand prevailed over supply
In its weekly wool market report, Australian Wool Innovation said early thoughts were that one of the largest offerings in recent memory and the initial adverse foreign currency exchange direction were conspiring to prevent any improvement in price levels, but the entrenched strength of demand for our fibre came to the fore.
"In particular, the Merino sector displayed a competition that many buyers described as being one of the most positive finishes prior to a break seen for some time."
AWI said in the stand-alone Melbourne sale on Tuesday, the significant operators displayed a deliberate patience in purchasing.
"Most seemed to be just testing each other out and intent on gauging the appetite for purchasing from their major competitors.
"European and Indian interests appeared weak and seemingly satisfied with the inventory they had built during the season, but again it was largely up to the Chinese users as to the direction the market would trend," AWI said.
"Typical of these stand-alone sales, no real information of sentiment was revealed and the market basically sold to firm unchanged levels throughout Tuesday.
"Wednesday was by far the most noteworthy point of the wee as buying intensity lifted to a new level," the AWI report said.
"Although just a few cents were added to the EMI, most of the Merino sector ascended by 10c/kg clean or more, and immediately injected confidence which flowed to the very strong, but weak $A-assisted, conclusion to sales.
"Merino types sold generally 20 to 30c/kg clean dearer levels, and interest was displayed across all of the micron and type spectrum," AWI said.
"Those lesser quality wools which had dragged the market off its highs of two weeks ago were back in favour again and individual sale lots of these descriptions were as much as 40 cents dearer.
"Perhaps a signal as to what the New Year will bring, there was a reasonable offering of very heavy VM (vegetable matter) (greater than 6%) Merino fleece lots."
AWI said unfortunately these high vm-content wools sold at considerable discounts with 18.5 to 22 micron types showing a 200ac clean/kg difference to their lighter fault counterparts. Crossbreds could not continue their mini recovery this week after a generally tough season to close at levels slightly cheaper than the previous sales series.
Crossbred volumes halt mini recovery
AWI said the large crossbred volumes offered seem indicative of the flow-on effect of the abnormally wet weather events in July through to September delaying shearing and transport to store.
But a noticeable build up in the numbers of the comeback and crossbred flocks is most likely the larger contributing factor, as these resultant crossbred lambs are ideally shorn at around three months, whether it be for to clean them up for market or for alignment in shearing and management patterns for the rest of their flocks, AWI said.
"The wools making up the volume increase are from very freshly shorn sheep, as AWTA can attest to given the massive spike in testing they have had to cope with the past week or two.
"Additionally, a quick look at the auction sale rosters will also show the increase came about in the
Sales will resume in the week commencing January 9 2017 in Sydney, Melbourne and Fremantle, when brokers are predicting upwards of a 60,000 bale offering followed by another large sale then a sharp drop off in numbers.
Click here for the latest AWEX Micron Price Guides.
Sources: AWEX and AWI.