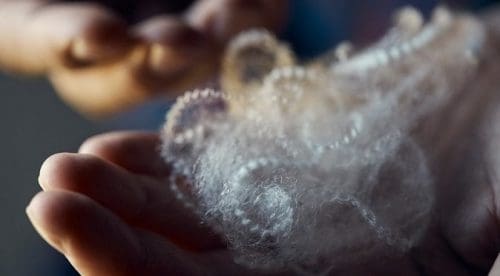 AUSTRALIAN wool prices improved this week as exporters purchased supplies for immediate shipment before a week's recess in auctions.
The Australian Wool Exchange said the market recorded overall positive movement for the second consecutive auction series this week.
"This week was the final buying opportunity before the annual Easter recess, and this meant wools needed for immediate shipment had to be purchased this week.
"The shortened week (due to Good Friday Public Holiday) meant that Melbourne was restricted to a two-day sale," AWEX said.
Despite this restriction, the national quantity increased to 44,220 bales, with brokers passing in 9.5 percent of the offering, AWEX reported.
AWEX said the national offering continues to track above last year's levels.
"To date, there has been 65,486 more bales offered, an increase of 5.4 percent.
"For the month of March, there was 224,217 bales offered for sale in the auction system," AWEX said.
"This was the largest March offering for 10 years."
AWEX said the strongest buyer demand was in the finer microns. This was reflected in the movements in the individual Micron Price Guides (MPGs) for 18.5 micron and finer which rose across the country by 8 to 56 cents.
"In a rare occurrence, the Western region recorded the highest greasy price nationally this series, with a line of 14.4 micron weaner fleece wool selling for 2199 cents/kg clean."
AWEX said there was still solid support for the medium/broad Merino wools and the movements in the MPGs for 19-22 micron wools ranged between -12 and +12 cents.
The AWEX Eastern Market Indicator added 15 cents for the series, closing at 1300c/kg clean.
"The EMI is at a very similar level to the corresponding sale of the previous season, at the same time last year the EMI was at 1287 cents."
Crossbred wool prices move up
AWEX said for the first time in a month, the entire crossbred sector recorded positive movement and the MPGs for 26 to 32 micron lines gained 2-20 cents.
The oddments recorded minimal movements this series, with the Merino Carding (MC) indicators moving by an average of 4 cents.
Next week is the annual one-week Easter recess and sales resume in the week beginning Monday 12 April.
Click here for the latest AWEX Micron Price Guides.
Source: AWEX.