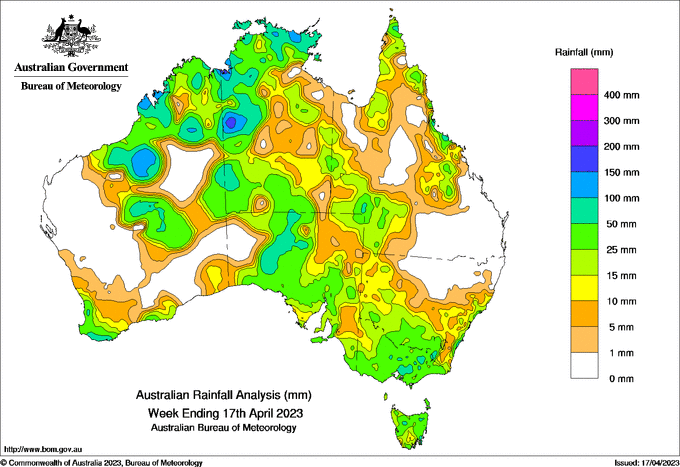 SEVERE Tropical Cyclone Ilsa formed off the Kimberley in Western Australia on 11 April, before crossing the Pilbara coast as a Category 5 system around midnight local time on 14 April.
Ilsa brought daily rainfall totals of at least 50 mm to remote areas of central Australia, with higher totals likely nearer the Pilbara coast.
The highest daily total was 194.8 mm at Bamboo Creek (near Marble Bar, WA) to 9 am on the 14th, which also had the highest weekly total of 211.2 mm.
Late in the week, the remnants of Ilsa linked up with a cold front crossing south-eastern Australia leading to weekly totals of 25 to 50 mm, with locally higher totals.
Weekly rainfall totals of 25 to 100 mm resulted from storms across the NT Top End and the QLD coast.
Weekly rainfall totals of 10 to 50 mm were recorded in parts of the WA South West Land Division, locally higher in the far south-west.