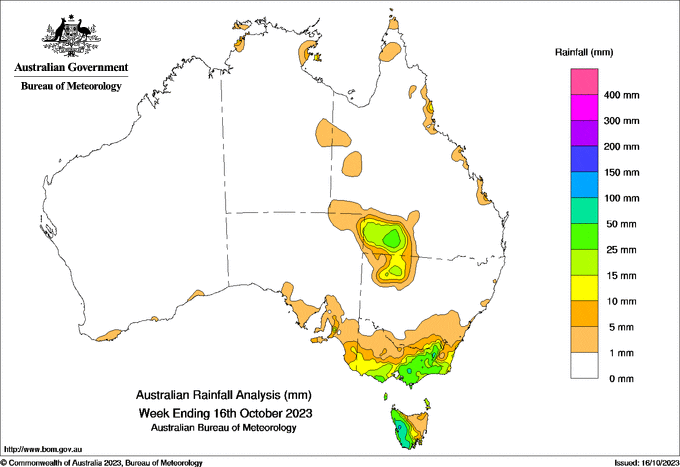 EARLY in the week, an upper trough generated some showers and thunderstorms in north-west New South Wales and south-west Queensland.
A cold front crossed south-eastern Australia bringing showers to South Australia, Victoria, New South Wales and Tasmania, before moving offshore during the weekend.
Weekly rainfall totals between 50 and 100 mm were recorded across western Tasmania and parts of southern Victoria and New South Wales. Weekly totals between 10 and 50 mm were recorded in eastern Victoria.
Weekly reainfall totals between 5 and 25 mm were recorded across north-western New South Wales, southern Queensland and south-western Victoria.
The highest weekly total was 165 mm at Mount Read, Tasmania.
The highest daily total was 59.2 mm at Mount Read, Tasmania to 9am 14 October.