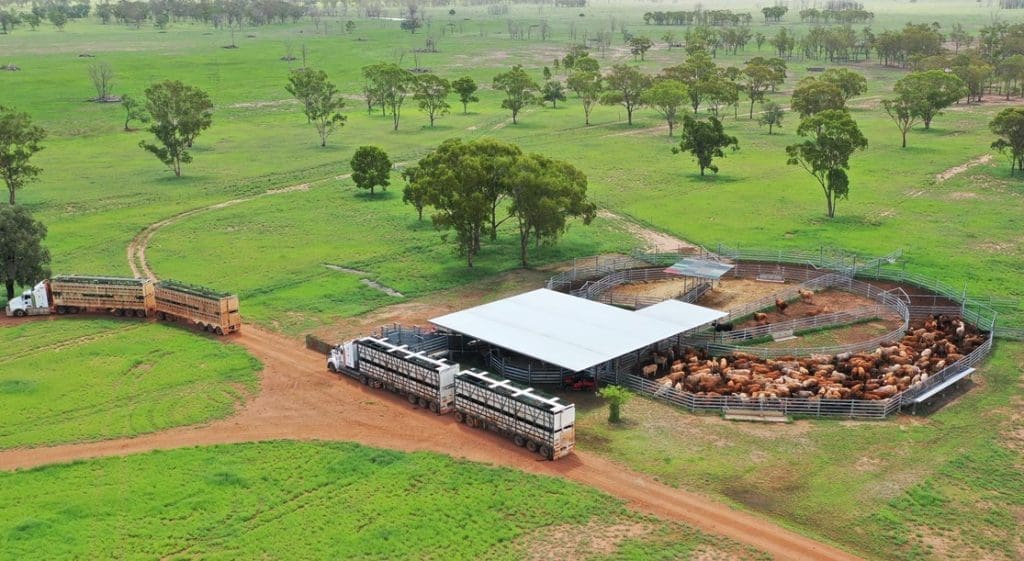 WHEN it comes to supply and demand, the rural property market appears to have done a complete backflip this year, with listings now outstripping buyers.
This week, three industry experts give their views on the current state of play under tough livestock prices and seasonal conditions, and what's ahead.
LAWD director Col Medway said every property has an individual story and every vendor has their own reason for bringing their asset to market.
"For many landholders, there comes a time when they resign themselves to the fact they want to move on and do something else," he said.
He cites the main reasons for exiting the industry as age, retirement, a change in circumstances, health and succession planning.
Mr Medway said most vendors aren't under financial pressure because in many cases their balance sheets are the strongest they have ever been.
"It is the same for corporates (who are not under pressure due to debt) who are offloading their assets. They might believe an investment has had its run and decide to take the profit off the table."
Mr Medway said there was some pent-up market supply due to the earlier bull-run in property values.
"At a time when some landholders were thinking about moving on, there was no incentive to sell, so they sat on their hands."
"Those who procrastinated or couldn't make a decision were rewarded because prices kept going up. Today, the same people are thinking the time has come to sell up," he said.
Mr Medway said if a vendor was not under pressure to sell, they would stick it out until they find someone who wants to transact at their level.
"None of my current vendors are desperate sellers. Their balance sheets have never been stronger. They are willing sellers, which means they would like to do a deal, but are not under pressure to sell at any cost."
Prices
Mr Medway said the property market was no longer rising, and is likely to plateau.
"It has probably reached a peak and the question is where that level is going to find a base. Those who are waiting for a huge correction, an Armageddon, in regard to land prices are going to be disappointed. I don't see that happening."
He said if a vendor was not under pressure to sell, then they would still get their rate, but it might be five or ten percent below where it topped out at.
"Vendors recognise that some of the market perimeters have changed. Interest rates and livestock prices are impacting stability and as a result, banks want evidence of a producer's ability to service debt."
Mr Medway said the El Nino forecast from the Bureau of Meteorology was also impacting sentiment.
"The BOM has not held back about predictions of dry seasonal conditions and that could impact livestock markets and that is another factor contributing to declining buyer sentiment."
Buyers
Mr Medway said the market exuberance in play for the last three to four years was over, and the level of inquiry was returning to normal.
"Not so long ago, there was a record seven to ten parties running on each place. The normal state of the property market is two to five interested buyers and today, those numbers have dropped back to one to three."
"There are still properties being transacted at very strong levels. It is just a bit more difficult."
Elders NSW, Mike Clifton
Elders NSW agent Mike Clifton said 2022 was a 'perfect storm', and this year was shaping up to become a 'perfect storm' in the opposite direction.
Mr Clifton described the current property market as interesting.
"There is a big lack of commitment in the buyer scene, particularly with traditional farmer to farmer type transactions."
He noted it was difficult to quantify any significant change in land values, but said good places are still selling.
"Buyers are out there, but they are spoilt for choice and taking their time. The buying frenzy that occurred 18 months ago is over and properties must be priced sensibly to attract interest."
Mr Clifton said buyers were adopting a much more cautious approach.
"That is being determined by the drop in commodity prices for both cattle and sheep, which have halved over the past 12 months, on top of rising interest rates and deteriorating seasonal conditions.
"As a result, banks are focused on loan serviceability rather than equity which means approvals are taking longer."
He said corporates were still active in the market.
"They have different reasons for investing in agriculture and are not necessarily bound by bank lending policies."
Mr Clifton said commodity prices, interest rates, bank lending and seasonal conditions were putting pressure on the rural property market.
"Weaners that were making $1200, $1300 and $1400 a head are now selling for $500, $600 and $700. That is impacting a producer's bottom line and reducing their serviceability."
"In addition, the Bureau of Meteorology is forecasting dry conditions for the medium term which could put many areas in a potential drought situation."
"At present, restocker demand is minimal and the continued offloading of livestock won't help property values in the short-term. However, the seasonal break will come and livestock prices will improve."
Mr Clifton said when it came to selling, it was important to consider sentiment.
"The 2019 drought was a very unsettling time for producers, followed by three years of outstanding seasonal conditions, record commodity prices, low interest rates and demand for rural land."
"The turnaround spurred older landholders, who were considering selling during the drought, to capitalise on improved seasonal conditions and livestock markets."
Mr Clifton believes the drier seasonal conditions could prompt a generational shift to come forward over the coming years.
Prices
When it comes to land values, he believes they will soften over the coming 12 months.
"I can't hazard a guess as to what they will look like, but I expect property prices achieved three years ago will be looked upon favourably from a purchaser's point of view."
Mr Clifton cautioned against panicking.
"The last four or five years have seen property values rise by between 30 percent and 50 percent, so if prices fall by 10 percent, the results achieved will still be very good."
"Property and livestock prices may have been a little overheated for a period, however that is a reality of market conditions and an increased number of properties on the market and a diluting of the buyer pool will potentially create a subtle shift in land values."
Nutrien Harcourts Roma, Darryl Langton
Nutrien Harcourts agent Darryl Langton said it had been surprising to see more supply in the market, out of season.
"Southern Queensland is currently experiencing a 'pinch' in the season and this typically occurs coming out of winter. Despite this, some people who are considering exiting the property market may be concerned prices are plateauing."
Mr Langton said most vendors understood the days of year-on-year growth (10 to 30 percent) might be coming to an end.
"Rational people who are doing their cash flow and farm budgets realise things don't look quite as rosy as they did 12 to 18 months ago when there were excellent prices and seasons."
He said when it comes to cash flow, livestock commodity markets were having the biggest impact, but it was not causing increased property listings.
"There is probably not a lot of surplus in anyone's balance sheets at present. This means any additional property purchases need to fit into a vertical integration or add value to an existing enterprise."
Mr Langton said an ordinary season and livestock market had prompted producers to batten-down the hatches.
"At this stage, El Nino forecasts aren't impacting the market. Everyone hopes the seasons will improve and once they do, then livestock markets should follow."
He said rain, rain and rain are the three things you could wish for in the livestock and property markets.
"Producers in the Maranoa are trying to hold stock because if it rains (all we need are a couple of early season storms or a rain event or two), this buffel grass country can turn around in six to eight weeks."
Mr Langton said property prices were very much towards the top of the curve.
"Property prices will continue to rise over time, just like they have always done. However, they will not increase at the same rate. Those 20 and 30 percent year-on-year rises will start to slow and flatten-out."
Mr Langton said buyer inquiry was still strong, but more cautious.
"The 'fear of missing out' mentality, where buyers were quite aggressive in their purchasing strategies, has disappeared from the property market."
He said today's buyers are more conservative, with good quality properties still attracting strong inquiry and continuing to sell very well.
"Property values have increased over the past five to ten years and some people who have taken a good profit are in a sound equity position to expand."