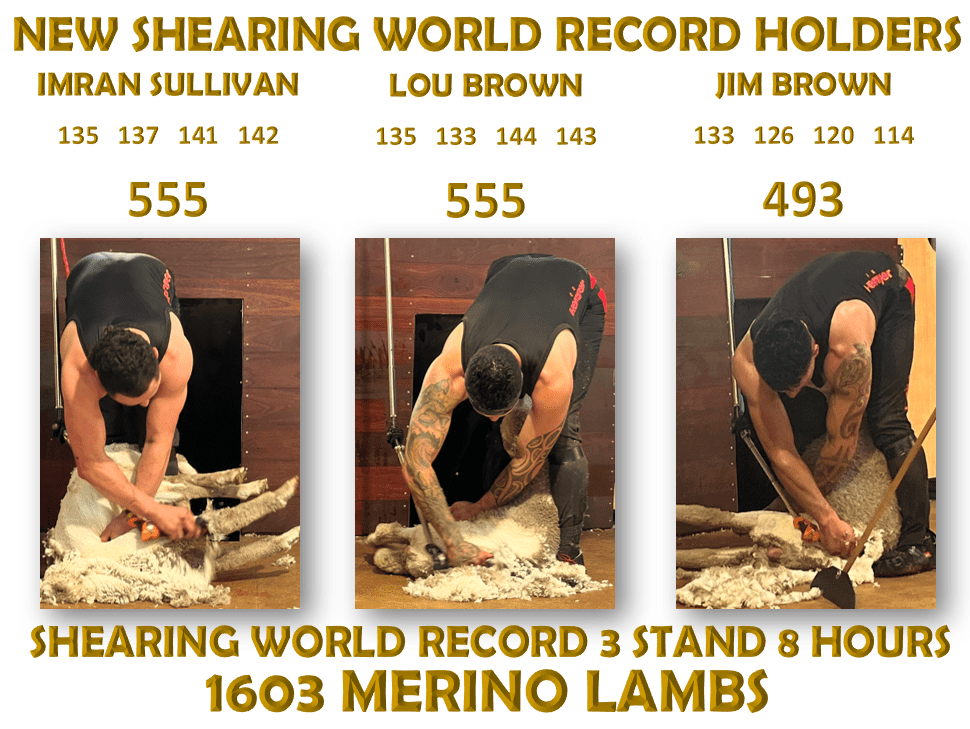 THREE shearers have set a new three-stand eight hour record for Merino lambs of 1603 in Western Australia in less than ideal conditions.
New Zealand born brothers Lou and Jim Brown and their cousin and Australian-born Imran Sullivan set the new record at Bella Vista near Cranbrooke in Western Australia on 5 November.
Their combined tally was 394 more than that managed by the previous record holders South Africans Ken Norman (456), Charles August (377), Patrick Mulgase (375) near Trompsburg, Free State, in February 2003.
Lou Brown said there were no doubts about breaking the three-stand record, but too much rain on the sheep in the lead up to the successful attempt created combing and cutting problems.
The sheep didn't allow either of the trio to break the new individual solo record of 604 lambs, set by Dunedin-born Australia-based Koen Black last month, he said.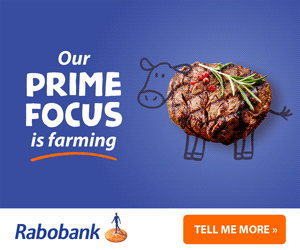 "There was quite a bit of dermo coming through and stuff like that," Lou said.
"That held us back a lot on the combing and cutting," he said.
"It's just the way the season has been, you can't help that.
"We still broke the record by nearly 400, we were really proud of that and that was the main goal," he said.
"We achieved everything we set out to."
Commenting on the prospect of the record being broken again, in good combing sheep, Lou said: "Every record is meant to be broken."
The record attempt was overseen by five judges appointed by the World Sheep Shearing Records Society, headed by NZ farmer Ronnie King.
Another WA-based shearer, Floyde Neil,  will attempt the eight hour crossbred lamb record at 'Slab Hutt Grazing' near Kojonup, West Australia on 12 November. Referees will be; Neil Fagan N.Z. Convener, Grant Borchardt, Mike Henderson, Mark Baldwin, Australia.