PROMINENT Western Australian farmer John Nicoletti's listing of the 41,178ha Frog Loch Aggregation and Anameka Farms' Ryans offering have brought scale to the state's mixed farm real estate market.
Frog Loch Aggregation, WA
One of Western Australia's largest farming aggregations is being offloaded by one of the state's biggest grain growers, with hopes of raising more than $40 million.
The 41,178ha Frog Loch Aggregation comprises seven hubs focused on cereal production alongside a grazing operation running mostly Merino sheep.
Aggregated over an eight-year period by John Nicoletti, the non-contiguous properties are located near Marvel Loch, Southern Cross and Moorine Rock, 105km from Merredin, in WA's eastern wheatbelt.
All are close to CBH Grain receival sites at Southern Cross, Merredin and Northam, and the Muchea and Katanning livestock markets.
Around 85 percent, or 35,131ha, of the aggregation is considered suitable for cropping wheat, oats and barley, and last year's yields achieved 2.2t/ha of wheat and 2.7t/ha of oats.
Frog Loch supports around 10,000 ewes which, along with the plant and equipment, will be made available to the successful purchaser.
During his tenure, Mr Nicoletti has carried out extensive land-class improvements including soil amelioration works including deep ripping and high neutralising-value lime applied at 1.3t/ha where required.
Improvements across the holding include 15 residences, 5950t of grain storage, fertiliser storage, numerous sheds, a shearing shed, and sheep and cattle yards.
LAWD director Danny Thomas is anticipating interest from institutional buyers.
Expressions of interest for the Frog Loch Aggregation close on November 10.
Ryans
Large-scale family operator Anameka Farms is carving off a small portion of its Wheatbelt holding, with agents saying the sale will test the market.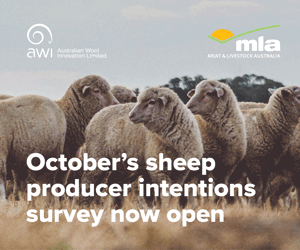 The 3796ha Ryans is situated 15km north of Tammin, 30km north-east of Cunderdin and 33km south-east of Wyalkatchem in the renowned Avon region.
The property is part of a family farming business that has operated locally for 113 years and is being sold for succession planning.
Ryans is described as a productive mixed dryland cropping and livestock farming opportunity with a mix of soil types, a Mediterranean climate and favourable 340mm average annual rainfall.
Agents William Morris from LAWD and Rex Luers from Nutrien Harcourts have been appointed to sell Ryans.
"The property is going to market without a price guide but recently, country in the district has been making between $5000-$7500/ha," Mr Morris said.
Around 84pc, or 3207ha, is considered arable, with a diverse history of cropping rotations including both wheat, barley and field peas, and a biserrula pasture renovation.
Yield averages for the past seven years include 2.3t/ha of wheat, 2.1t/ha of barley and 0.8t/ha of peas.
Paddocks have been strategically developed to maximise cropping and livestock efficiencies with excellent fencing.
The holding is reliably watered from 10 metered scheme water points, reticulated to troughs in every paddock, supported by 16 dams.
Structural improvements include a three-bedroom home, steel sheep yards, a four-stand shearing shed, some sheds and a 23,000l tank.
Ryans is being offered for sale by public tender in one line or as separate holdings with long-term lease-back option available closing November 9.