AUSTRALIA'S most promising young Merino fleece judges competing in the national finals in Tasmania next week have been announced by Agricultural Shows Australia.
The competition brings together the best young judges aged from 15 to 25 in each state after success at regional and state competitions.
The national championship this year is being hosted by Tasmanian Ag Shows and held at the Launceston Royal Show.
Home ground advantage for sheep crazy Sym
Self-confessed sheep tragic Sym Hood, 20, from Longford will represent Tasmania in the Merino fleece young judges competition.
"My parents got me two sheep when I was seven and I've been sheep crazy ever since," he said.
"I've always had pointers from my father and also everywhere I've worked and I guess it's one of those things if you're passionate about something you always seem to get good at it.
"I'm looking forward to bringing home the win for Tasmania," Sym said.
Young mainland judges are keen
Coming from across the Bass Strait will be Victoria's representative Tess Runting, 24, from Mount Eliza.
Tess aid her journey into agriculture started in high school where she had some great mentors.
"It's come full circle as I'm now a farm manager at Flinders Christian Community College where I'm so lucky to be involved and help students in the same way I was.
"As a kid, junior judging can seem nerve racking, but I'm able to say to my students, 'I've done it and it's taken me all over the country and given me amazing opportunities'," she said.
"It's also allowed me to bring back ideas that I now use in my local shows, Pakenham and Red Hill," Tess said.
Monte values Dad as his mentor
New South Wales representative will be Monte Barnes, 22, from Hay.
Monte pinpointed being crowned the champion of the young fleece judges at the 2023 Sydney Royal Easter Show as a highlight.
"I grew up on a sheep property and it was a reward for myself and my father because he's been my main mentor and it goes to show what he knows goes a long way.
"It's not every day you get to go to nationals and represent your state so I'm very humbled by the experience and getting the opportunity to fly the banner high for NSW and network with other competitors from each state," he said.
Cody will be trying for four titles
South Australia' s Merino fleece judging entrant, Cody Jones, 19, is competing in an unprecedented four events — meat sheep breeds, Merino fleece, Merino sheep, and poultry – and is the first person to compete at the national level in so many competitions. The young Quality Wool broker said he is looking forward to ticking the competition off his personal bucket list.
"It's definitely been on the bucket list to, not only go to Launceston, but to compete at the nationals.
"The goal is to try and do my best to represent SA to the best of my abilities in all four events," he said.
Western Australia's representative in the Merino fleece young judges competition will be Libby Hardingham, 16, from Murradup.
"Winning the young fleece judges at the Perth Royal Show was just incredible and I'm really looking forward to the experience that I know I'll gain from nationals," she said.
"I've always been in the sheep industry, my dad was a shearer, my mum was a rousie, and my three older sisters all work on farms now so it's always been a part of my life."
Cunnamulla win continued sibling tradition
Coming from Queensland will be Angus Hacker, 20, from Roma after success at the Cunnamulla competition.
"Qualifying for nationals at Cunnamulla was particularly special because both my brother and sister have also done it so it was great to keep flying the flag," Angus said.
"I've been involved in junior judging for years and it's so good to see young people in the industry having a go and learning from the diversity of views and being able to connect with other young sheep breeders from around the country."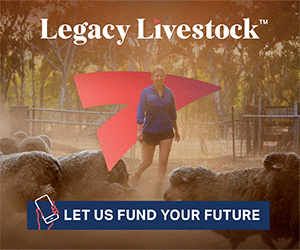 The Merino fleece young judges competition is designed to determine who most accurately ranks four fleeces of a similar wool type in order from first to fourth.
ASA chair Dr. Rob Wilson said the Merino fleece judging is an extremely prestigious event and positions at the nationals are keenly contested.
"These young people are the future of agricultural show competitions which are crucial to the continual improvement of Australia's food and fibre.
"The national competition is a coveted opportunity to grow personally and professionally by practising skills against the cream of the crop."
The Merino Fleece Young Judges competition is sponsored by Australian Wool Innovation. The winner of each competition will take home a pair of boots from Blundstone Australia.
The National Merino Fleece Young Judges Championship will be held at 9am on Thursday, October 12.