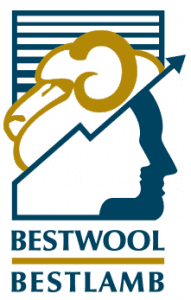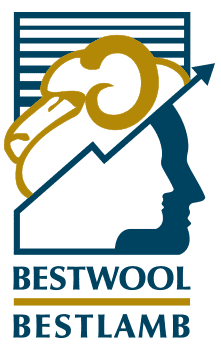 EARLY bird registrations close tomorrow for the 2017 Victorian BestWool/BestLamb Conference on June 27-28 in Bendigo.
The much-anticipated conference this year will include leading industry speakers on shearing technology and economics, wool market, lamb finishing and carcase feedback, electronic identification and sensor use, working dog handling and comparing ewe types.
The 2017 conference will start with the annual dinner on Tuesday June 27 at Mandurang's Chateau Dore Winery with guest speaker, Ararat sheep producer Charles de Fegely.
Mr de Fegely's informal interview-style presentation 'Looking back, moving forward' with BWBL chairman Jason Trompf will review the changes in grassland management practices over the years and preview the way ahead. This will include discussing Mr de Fegely's feed base challenges in farming profitably for 20 years after managing the successful Grasslands Productivity Program. Australian Wool Innovation will also host a wool fashion parade at the dinner, showcasing what designers and retailers are doing with wool.
The conference keynote speakers at the Bendigo Exhibition Centre on June 28 include Chris Wilcox, the world's leading analyst and commentator on the global wool industry, who will outline the current production and demand situation, including the results from the recent survey of business condition of the wool textile industry. This will include Mr Wilcox's interpretation and feedback on market situation for short wools, crossbred and non-mulesed wool, and fine wool demand.
Conference concurrent sessions include Nuffield scholar James Males, who went on a global tour of lamb finishing operations.
Well-known working dog trainer Ian O'Connell returns to show how sheep management can be made easier and less stressful if dog instincts and sheep behaviour are harnessed.
JBS Australia's Mark Inglis will outline what's coming in the area of lamb carcase feedback and how to use it to increase business returns.
JigSaw Farms owner Mark Wootten will outline the various management practices and features of his Melville Forest operation in his 'Putting the pieces together at Jigsaw Farms' presentation.
The conference's early bird rates for BestWool/BestLamb members is $75 and $100 for BestWool/BestWool associate members and others.
The dinner cost is $70 for a three course meal featuring modern lamb cuisine. Drinks available at bar prices. A shuttle bus will collect dinner delegates from central pick up points around Bendigo.
To register online and check for further conference program updates go to:
Eventbrite: 2017 BWBL Conference registration
If you would prefer to pay by cheque please contact Cathy Mulligan for a registration form
on (03) 5258 0229 or email:  [email protected]
Click here to see the 2017 BestWool BestLamb Conference program.