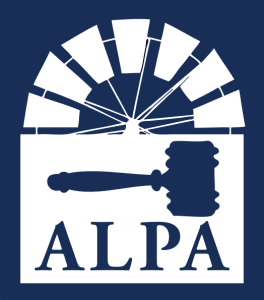 AUSTRALIA'S national livestock agent association is surveying sheep industry stakeholders about the Victorian Government's decision to mandate electronic sheep and goat identification next year.
The Australian Livestock and Property Agents Association with the Agribusiness Council launched the survey this week with a series of questions around the effectiveness of EID technology in saleyards and the responsibility for infrastructure costs.
ALPA is frustrated and disappointed with the Victorian Government's decision to mandate RFID tags on all sheep and goats born after 1 January 2017 with scanning to start in Victorian saleyards from July next year.
After January 1, 2017, all sheep and goats born in Victoria will require an electronic identification tag before being dispatched to a saleyard, abattoir or another property. A consultation period set by the Victorian Government to assess feedback on the initiative ends this week.
From mid-2017, all saleyards, abattoirs and knackeries will be required to scan electronic tags of sheep and goats and upload the information to the National Livestock Identification System (NLIS) database.
ALPA chief executive officer Andy Madigan said the survey had been sent to all association members; including stock agents, saleyards and truck drivers.
"We just want to know what everyone else thinks – whether we are barking up the wrong tree or is everyone else on the same page except for the government?
Mr Madigan said he did not believe ALPA could turn around the government's decision on sheep EID.
"I just think it is ridiculous – four weeks to discuss something as important as this – and two weeks after that, by the 15th of October, they are going to give us something back.
"The consultation to me is a bit of a joke, if it is going to take four weeks for us to get all the stuff into them, they are going to decipher it, work out what they are going to do and in two weeks' time tell us all, I would say the decision on how they are going to do it has been made already.
"We are just telling them to slow down; it's not a race to get there and if we are going to do it, let's all get on side and do it together."
The Victorian Government has said it will provide funding to support the transition to electronic tagging based on feedback received during a consultation period due to finish this month. Agriculture Victoria has said feedback on the draft standards and transition package will assist with the implementation.
ALPA is urging people in the sheep and goat industry to have their views recorded in its survey. Click on the following link to do the survey:
http://www.iagribusiness.com/surveys/default.asp?id=ALPA_RFID_EID
A spokesman for the Minister for Agriculture Jaala Pulford said there will be a transition package funding announcement in mid-October to assist with infrastructure for processors, saleyards and producers. The consultation process closes at the end of this month.
"We will do another event to announce the fund and go through the details in October," he said.
ALPA said the results of the survey would be made public "in due course".