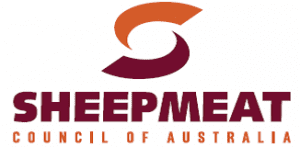 SHEEP producers in Queensland and northern New South Wales can hear from industry experts on strategies to rebuild the sheep flock at an industry forum planned for St George later this month.
The Future Flock Forum will be held on Thursday, April 27, in the southern Queensland town, with a focus on lamb survivability, eating quality, the latest in industry innovation and R&D, building opportunities for producers, and key issues in sheep meat policy and on-farm impacts.
The range of speakers will include:
Sheep industry consultant Jason Trompf, discussing lamb survivability: Strategies to increasing Queensland's sheep numbers quickly and getting industry back on track. For the Queensland sheep industry to continue its recent growth and development, improving lamb survivability will be a priority. Mr Trompf will outline the opportunities and challenges in achieving higher lamb survival and touch on key factors such as genetics, feedbase management, and other practical tips.
Meat Science, Sheep CRC program manager and Murdoch University Professor Dave Pethick will speak on securing markets: Key research findings to link producers and meat eating quality. Prof Pethick is renowned for his research in applied meat science, which has made a major contribution to the understanding of meat quality and its management. He manages the Sheep CRC's meat program and will help producers better understand the 'sheepmeat language', covering key research findings in the areas of yearling product and objective carcase measurement.
MLA Sheep R&D program manager Richard Apps will speak on driving innovation and guaranteeing product integrity: MLA investments in sheep R&D and producer tools. The need to protect product integrity to secure end markets is paramount. He will outline a range of MLA investments that deliver real value for levy payers. Hear the latest sheep industry innovation R&D priorities that deliver practical benefits on farm. There's a range of current and emerging tools for producers and the sheep industry to guarantee product integrity while ensuring a productive and profitable sheep enterprise.
Sheepmeat Council of Australia's Kathleen Allan, and Sheep Industry Leadership Program participant Alistair Persse, will speak on building industry capability, and how producers can get involved.
SCA offers a number of innovative capacity building programs with the primary aim of upskilling current and future industry leaders in the areas of industry knowledge, leadership and governance. Ms Allan will outline the opportunities available for producers and Mr Persse will speak about his own personal experiences as a program participant and how these programs are helping increase leadership capability.
Click here for more details or to register online. Meals are included. Contact Kathleen Allan, 0437 846 605.
Source: Sheepmeat Council of Australia.