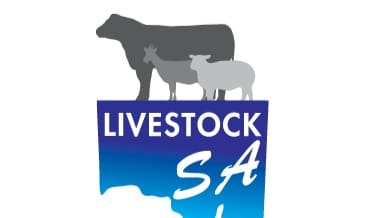 AN emergency fodder scheme that provided 370 bales of fodder to South Australian livestock producers following the recent Murray River floods has closed.
Livestock SA chief executive officer Travis Tobin said the scheme designed to ensure producers could continue meeting stock feed requirements until formal government recovery programs were put in place was an industry-government partnership success.
"Producers along the Murray River have experienced their worst flood since 1956.
"Hundreds of properties were inundated, and some producers were understandably in desperate need of fodder for their livestock," he said.
"With funding from the Department of Primary Industries and Regions, Livestock SA was able to quickly put a temporary fodder donation scheme in place to provide some much-needed relief for producers going through an incredibly difficult time.
"The generosity of other producers and transporters willing to help was again on display and it is a credit to the South Australian industry," Mr Tobin said.
"We received fodder donations from the Mid North, Adelaide Hills, Yorke Peninsula and South East and distributed over 370 bales to impacted producers.
"Fodder depots on either side of the river were accommodated by Rodger Schmidt and Nuleaf Organics and they provided ongoing assistance which was greatly appreciated."
Mr Tobin said with the high fuel costs being experienced at the moment, we were also able to offer some assistance with the cost of transporting the fodder for the first time.
PIRSA director recovery and resilience, Brett Bartel said schemes like this are an important part of the government's overall response and recovery activities.
"Being able to engage other organisations like Livestock SA to provide rapid services to people in need is an important part of the government's approach to emergency response and recovery.
"The Livestock SA fodder scheme was a key element in our response to the floods, particularly in the Lower Murray Reclaimed Irrigation Area, and we have now moved into the next phase of recovery activities," he said.
"PIRSA has established a subcommittee of the Community Recovery Committee for the Lower Murray Reclaimed Irrigation Area, which is advising on our dewatering and levee re-establishment work."
Source – Livestock SA.