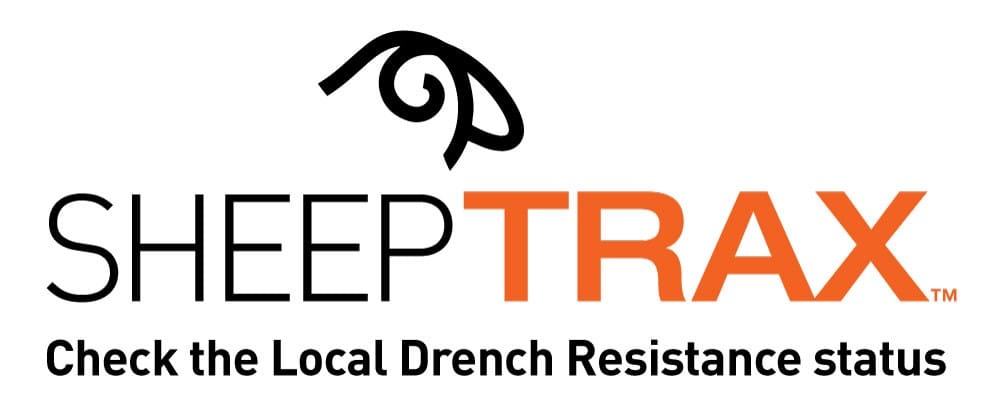 A NEW sheep drench resistance status website developed by Zoetis has been welcomed by industry leaders, who are also seeking the establishment of an independent national database of worm resistance data.
Zoetis has launched SheepTRAX, a website to help sheep producers check their local sheep drench resistance status by showing the prevalence and geographical distribution of the problem.
Dr Matthew Playford from Dawbuts, Australia's leading veterinary parasitology laboratory in Camden NSW, was involved in developing the SheepTRAX website (sheeptrax.com.au) in conjunction with Zoetis.
The Dawbuts laboratory conducts monitoring and drench resistance studies for more than 2000 livestock farmers across Australia.
"Being able to present the results of hundreds of drench tests in a publicly-accessible database gives us a great sense of achievement," Dr Playford said.
"We have received strong signals from groups such as livestock veterinarians, WormBoss users and rural retail stores that this resource is badly needed.
"Now it is finally being delivered."
SheepTRAX results are a good guide – Besier
Respected veterinary parasitologist Dr Brown Besier said the SheepTRAX website is a good start.
"I think SheepTRAX is a great initiative, and a valuable contribution to our ideas on resistance levels."
"We know that resistance by sheep worms is increasing in severity, but have only limited information regarding different drenches or worm species," he said.
"The recent SheepTRAX resistance test results are a good guide to the present situation.
"While most sheep producers are aware of the importance of using fully-effective drenches, very few resistance tests are routinely conducted," Dr Besier said.
"If you're flying blind when it comes to drench purchases, it may mean a significant – but often invisible – reduction in the effectiveness of worm control.
"It's no surprise that the test figures show poor results for the older drenches, especially the "whites" (benzimidazoles) and "clears" (levamisole).
"We also know that the older "ML" (macrocyclic lactone) drench, ivermectin, will not be effective on the majority of properties," he said.
"The recent results confirm that resistance is also common to the more potent MLs, abamectin and moxidectin."
Property/flock results are important
Paraboss operations manager Deb Maxwell said producers should be aware that while the SheepTRAX website might be accessing results from within their district, "the take home message is your farm and the farm next door could be completely different from what's on their database."
"There will be a lot of trends, especially in southern Australia, but in the Barber's Pole areas the drench tests that I've seen show you wouldn't have a clue until you test your own," Ms Maxwell said.
Zoetis said resistance status of farms varies, even between neighbouring properties and SheepTRAX does not predict the drench resistance found on an individual property or within a specific mob of sheep. It is designed to provide awareness of the severity of sheep drench resistance in every sheep region across Australia, the company said.
National drench resistance database needed
Ms Maxwell said Paraboss has put in a proposal to Meat & Livestock Australia and Australian Wool innovation to develop a drench test database that is independent of all companies, pulling together resistance data from all who have conducted tests, including pharmaceutical companies, private consultants and individuals.
She said the proposal aimed to get all players in the industry who conduct drench tests to bring their results together to independently assure the data, and to analyse and review the data to provide annual updates on trends in drench resistance in certain areas.
"Really it is about bringing all the data together from everywhere and making sure it is quality data and publishing and using that."
Ms Maxwell said a lot of drench resistance data is held by separate laboratories and has rarely been verified and collated in one database. These included drench companies, research institutions and projects and consultancy companies.
"People who collect it privately, it doesn't get into anywhere, no-one gets the benefit."
Dr Besier salso said an on-going survey of test results on a national basis, by region, worm species and drench type, is urgently needed.
Single active testing can inform resistance picture
Ms Maxwell said Paraboss wanted to see more producers using the Wormboss process to test single drench actives on their properties, although Dr Besier said testing individual actives is not so easy in practice, but the theory is good.
Ms Maxwell said the drench resistance results on the SheepTrax site are certainly a lot better guide than having nothing at all.
But she said testing single actives rather than combination products, would tell producers the total performance of their combination product.
Single active testing also did not hide what is going on with a combination product, she said.
"People can be using a combination and thinking that it is solving their problems, only to find that one of the (single active) components is doing all the hard work and the others are not doing much at all, and so they are not getting the combination effect."
Drench resistance is common
Zoetis said using an effective sheep drench to control your worms is key to a productive sheep flock. However, research showed that most sheep properties in Australia have resistant worms to one or more sheep drenches – 96 percent to white (BZ) drenches, 96pc to clear (LEV) drenches and 87pc to Ivermectin (ML) drenches.
This meant that resistance to many of the active ingredients in sheep drenches in Australia is very common. Resistance is classified as efficacy less than 95pc (% reduction in worms). Drench resistance is a genetic trait of the worms themselves and is either created on your own farm or introduced when purchasing sheep (ewes, weaner lambs or rams). Even stray sheep may be the source of drench resistant worms, Zoetis said.
Dr Besier said the level of drench resistance varies between worm species, but in general combination (multi-active) products are most likely to be effective against most common worms.
"Monepantel remains highly effective as a single-active drench, but combination products have an additional benefit in reducing the rate that resistance is likely develop.
"The resistance picture also varies enormously between sheep properties, and without specific information, full effectiveness cannot be guaranteed," he said.
"The SheepTRAX advice regarding drench testing is fully supported, and ideally, a test should be conducted every few years.
"Where a full test is not planned, an easy option is a "Drench Check"," he said.
"Worm egg counts on dung samples taken when a drench is given, and then 14 days later (as paddock samples), give an idea of the drench effectiveness.
"Over a year, a number of drench types can be checked.
Dr Besier said the WormBoss website www.wormboss.com.au has a complete guide to drench resistance testing, and detailed information on all sheep drench formulations.
SheepTRAX data collected from across Australia
Zoetis said the data within SheepTRAX has been gathered from hundreds of on-farm drench resistance tests, also known as faecal egg count resistance tests (FECRT), across all sheep producing areas in Australia, the company said.
SheepTRAX shows the efficacy (from FECRTs) of more than 25 drenches in easy to view comparative graphs, with up to five drenches selected at any one time. The graphs show the 'overall' efficacy for the drenches selected as well as the results for the key gastrointestinal worm species;
Barber's pole worm (Haemonchus contortus)
Black scour worm (Trichostrongylus spp.)
Brown stomach worm (Teladorsagia circumcincta)
All other species
The farmer or rural store is able to view the FECRT data at a national, state or regional level. FECRT data sets with a higher number of samples e.g. 100, have a higher reliability than smaller numbers e.g. 5.
To check out the new SheepTRAX website and review the local drench resistance in your area, visit sheeptrax.com.au on the Livestock Solutions website.