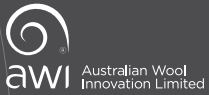 AUSTRALIAN Wool Innovation's successful sheep extension program SheepConnect will be expanded in South Australia after a $350,000 funding boost.
Primary Industries and Regions SA. Has committed $150,000 to the program and AWI has also committed $200,000 of its own funds to Sheep Connect SA for the next 12 months.
Additional funding and program support is provided by regional natural resource management boards and the SA Sheep Industry Fund.
SheepConnect SA began in 2009 and is the AWI's lead extension project in the state. The SA network is one of the six extension networks across Australia set up to deliver the latest industry information and skill development for wool and sheep producers.
PIRSA said the funding boost will help expand the SheepConnect SA program to better cover the State's important pastoral wool growing region across the SA Arid Lands, SA Murray Darling Basin and the Northern & Yorke and Eyre Peninsulas.
Rural Solutions SA executive director Daniel Casement said SheepConnect SA is a highly successful program with great industry support.
"We're confident the extra funding will help support SA's pastoral wool producers to have healthy and productive farming businesses, livestock and properties.
"Through a strong network of partners and government and industry collaboration, SheepConnect SA is able to provide timely technical information to assist on farm management decisions as well as host and support important group and industry workshops and events," he said.
"Extension programs like this are also a great way to encourage and arm producers with the skills to deal with climate variability and other market risk management which can be significant challenges in the agriculture sector."
AWI general manager woolgrower services Stephen Feighan said SheepConnect SA provides timely, relevant and practical information through a mix of mediums such as workshops, media and webinars that encourage the adoption of best practice in grazing management as well as the latest technology and advice in sheep productivity and reproductive efficiency.
SheepConnect SA is delivered through Rural Solutions SA, the regional delivery division of Primary Industries and Regions SA.
PIRSA said there are an estimated 130 wool-producing pastoral leases and 120 freehold leases found across the SA Arid Lands, SA Murray Darling Basin and the Northern & Yorke and Eyre Peninsulas. These pastoral leases cover an area of 180,000km2 and run an estimated 975,000 sheep across South Australia.
Overall, South Australia's sheep, lamb and wool industry is the biggest agriculture sector in the state with an estimated 6800 producers farming around 11 million sheep, PIRSA said. View the PIRSA 'South Australian Meat and Livestock' video on YouTube at https://youtu.be/CaCOc7vZOms
For more information about SheepConnect SA and to sign up to regular updates go to sheepconnectsa.com.au
Source: PIRSA.