AUSTRALIAN sheep producers will discuss seeking reductions in their transaction levies at an online industry meeting this Friday.
The Zoom meeting has been called by Sheep Producers Australia and is expected to be attended by about 35 sector representatives, including State Farming Organisation livestock leaders.
WoolProducers Australia president Steve Harrison alerted listeners to the proposed meeting during a discussion on the low sheep, lamb and wool prices, on the ABC's Victorian Country Hour today.
Mr Harrison said during a drought, farmers look to rates subsidies to give some relief.
"We look at that as the most equitable way of relief I suppose.
"Whether or not there could a levy that could be reduced by MLA (Meat and Livestock Australia) to help sheep and lamb producers going forward," he said.
"We've certainly got to look at something because current rates for sheep and lambs are pretty dismal.
"We've got to try something; high lambing percentages are great at times, but in our situation when we're very dry, they are often a bit of a curse, and the current prices don't help," Mr Harrison said.
He believes there needs to be a review on all levies and supports lifting the sale value at which levies kick in from $5 to $10.
Meeting organised to discuss a coordinated strategy
Sheep Producers Australia chief executive officer Bonnie Skinner said the Friday meeting was organised by SPA to discuss the current situation unfolding around the country in the sheep industry with key stakeholders and what additional strategies can be put in place to support our producers.
"While the long-term outlook for the industry remains positive, the reality facing many of our producers in the short term presents serious challenges.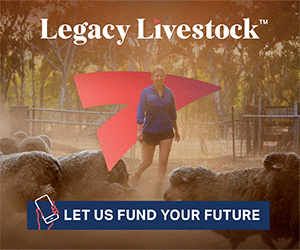 "We are taking the opportunity to check in with our members and stakeholders to hear about what is happening on the ground to discuss a coordinated strategy across our organisations that will support early decision making and preparation for producers to navigate through this period, not just at a business level but also for mental health," she said.
Mr Harrison told Sheep Central there has been a call for a sheep levies review, and he supports either a reduction in the levy rates or the minimum value that levies kick in.
"MLA keep telling us that our five year (price) average is pretty good for farmers, stop whinging, we're telling a hit right now, why can't they?
"If we sell a $5 ewe at the moment, we don't pay MLA levies – I think that should be increased to $10," Mr Harrison told Sheep Central.
He said WPA will also hold a Zoom meeting to discuss the issue and what can be done to give producers relief during the current dry conditions.
MLA cannot amend levies. Amending a levy has to be done by the Federal Government at request of industry – https://www.agriculture.gov.au/agriculture-land/farm-food-drought/levies/levy-guidelines