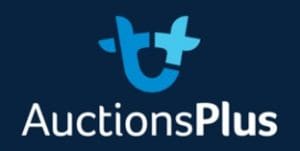 SHEEP and lambs continued to move south after AuctionsPlus sales last week as the online offering reduced by 3783 to 26,136.
All states except Western Australia offered sheep and lambs online last week.
AuctionsPlus market operations officer Emily Porter said although there has been scattered rain over parts of eastern Australia in the last fortnight, many producers are finding it tough.
AuctionsPlus clearance rates were low last week, but post-sale results boosted the overall rate to 51 percent before the weekend.
Ms Porter said sheep were on the move last week, including a line of Dohne mixed sex lambs from Inglewood, Queensland that were sold to buyer in Griffith New South Wales 1000km down the Newell Highway.
Two lots of scanned in-lamb Merino ewes from Nyngan, NSW, were sold to a buyer near Stokes Bay, South Australia — a 1300km trip.
A line of Merino wethers from Gilgandra, NSW, were sold to buyer at Warrock in Victoria, 1200km to the south. A line of 850 Merino wether lambs from Coolah, NSW, were sold to a buyer at Keith, SA.
Good numbers of Merino ewes available
Solid numbers of proven Merino breeders were listed last week and 1-2-year-old ewes averaging $185. The top price was $200 for 600 scanned in-lamb ewes offered in two lots at Corowa, NSW, that were sold to a Victorian buyer. A stand-out line of 6 year-old Poll Merino ewes scanned in-lamb to White Suffolk rams at Kulpara, SA, sold for $161.
First cross ewe numbers were low last week, with most offered in Victoria. The top line of first cross ewes made to $245 with an average of $200. The top line were 2.5.3 year-olds at Langdons Hill, Victoria, scanned in-lamb to Poll Dorset sires. They stayed in Victoria.
Merino wether lambs sell to $108
Merino wether lambs averaged $77 and sold to $108 for a line of July/August 2017 drop lambs at Young, NSW, with a 70mm fleece. Other lamb lines sold included:
Composite mixed sex lambs, 42kg, $126.50, August/September '17 drop, Willaura, VIC
White Suffolk cross mixed sex lambs, 36kg, $107, June/September '17 drop, Boowowa, NSW
White Suffolk/Merino mixed sex lambs, 35kg, $106, June/August '17 drop, Euroa, VIC
Poll Dorset cross lambs, September 2017 drop, 31kg, $100, Bombala, NSW
Other standout breeds last week included a line of 4 year-old Primeline ewes at Boorowa, NSW, that made $162. The ewes were scanned in-lamb to Poll Dorset and Primeline rams and were sold to a NSW buyer.
Last week's Tasmanian sheep sale listed 665 sheep and lambs in two lots. A line of October/November 2017 drop Merino wether lambs weighing 30kg live at Colebrook in southern Tasmania made $61.
Source: AuctionsPlus.