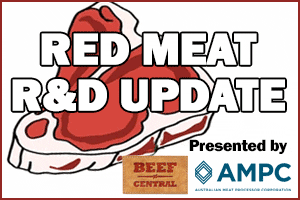 WELCOME to the regular series of articles focusing on red meat R&D, presented by Beef Central and the Australian Meat Processor Corporation. These items highlight a range of projects designed to enhance the efficiency, productivity, product quality and safety of Australian red meat sold into the domestic market and around the world.
All have the ability to help underpin Australia's unrivalled reputation as the world's premier export of quality beef, lamb and offal. Links to previous articles in the series appear at the bottom of this page.
THE Australian Meat Processor Corporation is investing in a technology trial which aims to improve the nation's traceability and biosecurity capability by identifying individual small stock (sheep, lamb, and goats) at processing plants.
The trial, supported by a DAWE traceability grant awarded to the Australian Meat Industry Council, will see RFID readers installed in seven sheep, lamb and goatmeat processing plants across NSW, South Australia and Western Australia, to enable tracking of electronic identification devices (EID's) in small stock.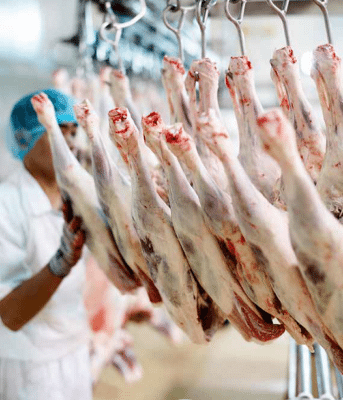 The widespread adoption of EIDs represents the next advancement in small stock traceability, and builds on the existing mob-based approach used in jurisdictions outside of Victoria.
The technology will allow the sharing of carcase attribute information with producers, customers, consumers and regulators, assisting in driving value for the supply chain and ensuring even better biosecurity.
Australian Meat Processor Corporation chief executive Chris Taylor said processors played a central role in capturing data and providing insights to relevant parties as part of a thriving supply chain.
"They are keen to see EIDs adopted, and we are pleased to be working with AMIC and the seven plants involved in this trial to demonstrate that we can achieve a consistent approach nationally in smallstock."
Earlier this year AMPC undertook initial research into the experience of processors in Victoria where smallstock EID is mandated. It was found that Victoria had a 99pc success rate in traceability audit trials, and it is hoped that this success can soon be replicated in other state jurisdictions.
"This project is a fantastic opportunity to ensure enhanced traceability for brand owners, regulators and consumers. We look forward to sharing the results of the trial next calendar year," Mr Taylor said.
Trials will begin in early 2022.
Previous articles in this series: