Latest listings on our Jobs Central recruitment page:
Station Manager, NSW – Hewitt Cattle Austrlia
CEO, Australian Chicken Meat Federation – via Carnovale Recruitment
Regional Managers (2) Horticulture – via Agricultural Appointments
Farm Overseer, Vic – via Drover Ag
Experienced Station Hand, NSW – via Drover Ag
Farm Manager, Stud/Commercial Cattle, NSW – via Drover Ag
Working Farm Manager, NSW – via Drover Ag
Livestock Manager, NSW – via Drover Ag
Livestock Buyer, WA – Minerva Foods
Principal Consultant, Irrigation/Water – via Rimfire Resources
Livestock Cadet – JBS
Feed & Performance Supervisor, Wainui  – NAPCo
Commodity Marketer, Fertiliser – via Rimfire Resources
Non Executive Directors (2) Dairy Australia – via Rimfire Resources
General Manager Sheep/Wool, NSW – via Agricultural Appointments
Cropping Overseer – via Rimfire Resources
Processing Coordinator, Kerwee – Stockyard
Click here to access these and other exciting meat and livestock supply chain jobs currently listed on Jobs Central.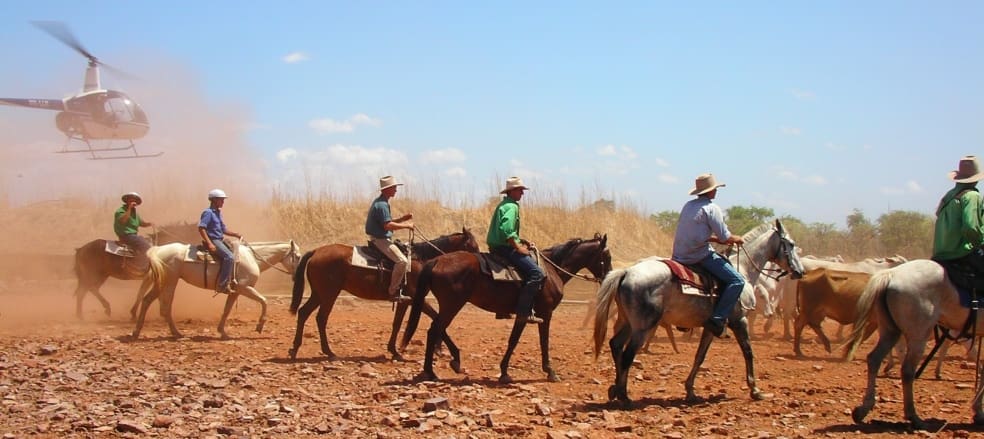 LARGE or small, each business operating in the Australian meat and livestock industry is defined by its company culture; the unique identifier of its principles and values.
The workplace should not be something that people dread every day but rather employees should look forward to going to work.
While roles might sometimes be difficult, the culture of their workplace shouldn't add to the stress of their day-to-day workload.
On the contrary, workplace culture should be designed to alleviate work-related stress. It's why culture matters: it sustains employee enthusiasm.
Now more than ever, employees are choosing meat and livestock industry supply chain workplaces where they feel valued and believe in the overall mission of the business.
It is not surprising, then, that the most successful agribusinesses will always have a solid workplace culture in place.
Take Australian tech company Atlassian, which was named the top employer in BRW's Best Places to Work awards for two years in a row.
While it offers attractive perks to employees, its main drawcard is ensuring transparency and that all staff have meaning in their work.
Here are some more reasons why it is so important to invest in creating a great workplace culture in your business:
It helps attract and retain employees
A happy and exciting workplace will not only draw in better candidates but also retain high-quality staff.
An open working environment with lots of transparency will attract the talent employers want.
By focusing efforts on building a great place to work – where people trust who they work for, have pride in what they do, and enjoy who they work with – it creates an environment where staff are less likely to leave.
A lower voluntary turnover will in turn save any business money.
It strengthens your brand
Employees are the true marketers of your brand or business.
Employees that are happy in their workplace are more likely to be ambassadors for the business; they will have pride in their workplace and be more likely to recommend the business or brand to outsiders.
It's imperative to have employees that share your business' values and are a positive representative of the brand.
After all, the most important part of any business is its people.
It's better for your business
Studies have shown that the value of being a good employer will typically flow through to profits.
Happiness means more productivity, which equates to a business working better and faster.
Research also highlights that companies that invest in creating a great workplace culture report less sick days taken annually per employee, compared to those with weaker cultures. This shows that small improvements in culture can mean a significant increase in production.
It's clear that it is in every agribusiness's interest, whether small or large, to invest in creating a great workplace culture for its employees.
Stay tuned next week to find out how to build a more positive workplace culture.
Source: Meat Processors Pty Ltd