Here's some recent listings on our Jobs Central recruitment page:
Livestock Clerk, Dinmore – JBS
Farm Hand, Mixed Enterprise, NSW – via DroverAg
Farm Hand, Sheep and Cropping, NSW – via DroverAg
Assistant Cropping Manager, WA – via DroverAg
Sheep & Cattle Station Overseer, Qld – via DroverAg
Cattle / Farm Manager, WA – Murray River Farm
Working Manager, NSW – Futurity Pastoral
Cattle Station Manager/Overseer, WA – Central Stockcare Pastoral
GM Industry Service & Delivery, Hort – via Rimfire Resources
GM Trade & Biosecurity Research, Hort – via Rimfire Resources
GM Roma Saleyards, Maranoa Council – via Lucas Group
Farm Manager, SA – via Agribusiness Recruitment
Account Manager Livestock, Qld – Nutrien Ag Solutions
Assistant Farm Manager, Glenrowan Estate NSW – via Spinifex Recruiting
Graduate Program – Palgrove
Senior Accountant – Gunn Agri
Sales & Administration Officer – via Rimfire Resources
Account Manager, A & NZ, The Yield – via Rimfire Resources
Sales Manager, A & NZ, The Yield – via Rimfire Resources
Assistant Manager, Mixed Farming, NSW – via DroverAg
Cropping & Machinery Operations Manager, Vic – via Drover Ag
Farm Manager, Stud Cattle, SA – via Drover Ag
Click here to access these and other exciting meat and livestock supply chain jobs currently listed on Jobs Central.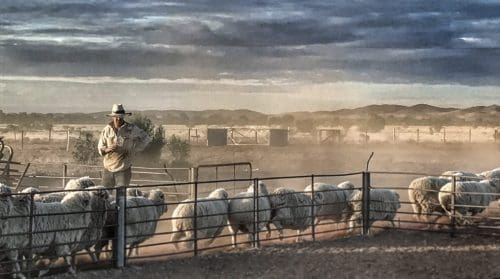 A STATISTICAL analysis of farm-related workplace incidents has shown a surge in injuries in the 2021 year, while the number of fatalities was down.
AgHealth Australia has led research into deaths and injuries on farm since 2004, providing comprehensive evidence on which to build prevention approaches to enhance the safety and wellbeing of people in Australian agriculture.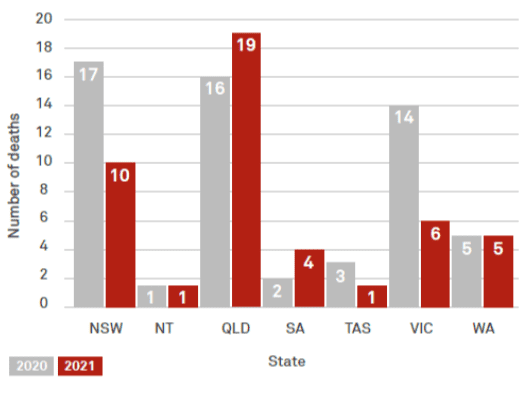 In its recently published report covering the 2021 calendar year, it identified a total of 46 reported on-farm deaths. In the corresponding period for 2020, there were 58 cases.
Since 2001, 1632 people have lost their life on a farm due to non-intentional injury in Australia. Of those, just over 50pc were people aged 50 years or older, while children under 15 years accounted for 14pc. Males were involved in 88pc of fatalities.
Tractors were the single largest cause with 261 deaths over this 21-year period, followed by quad bikes (204). Farm vehicles in general accounted for the largest proportion of farm fatalities in 2021, followed by mobile farm machinery, animals and farm structures.
An additional 128 non-fatal on-farm injury events were reported in 2021. Twenty-three of these injury events (18pc) involved children aged under 15 years. Quads were the leading cause of injury with 52 cases, followed by tractors (14) and horses (9).
These three agents accounted for almost 60pc of all incidents reported. More than two-thirds of the injury incidents (67.2pc) occurred in Queensland.