Latest listings on our Jobs Central recruitment page:
Station Manager, Newcastle Waters – CPC
Property Manager, Sundown Valley – Hancock Agriculture
Assistant Manager, Flora Valley – Heytesbury Cattle Co
Administration Coordinator, Stocklive – AAMIG
Northern Development Officer – Angus Australia
Key Account Manager, Animal Health – MSD Animal Health
Research Officer/Technical Agronomist-Living Farm via Rimfire
Property Manager – Bindaree Beef Group
Boning Room Assistant Manager – Bindaree Beef Group
Operations manager, Aronui Feedlot – AA Co
Click here to access these and other exciting meat and livestock supply chain positions currently listed on Jobs Central.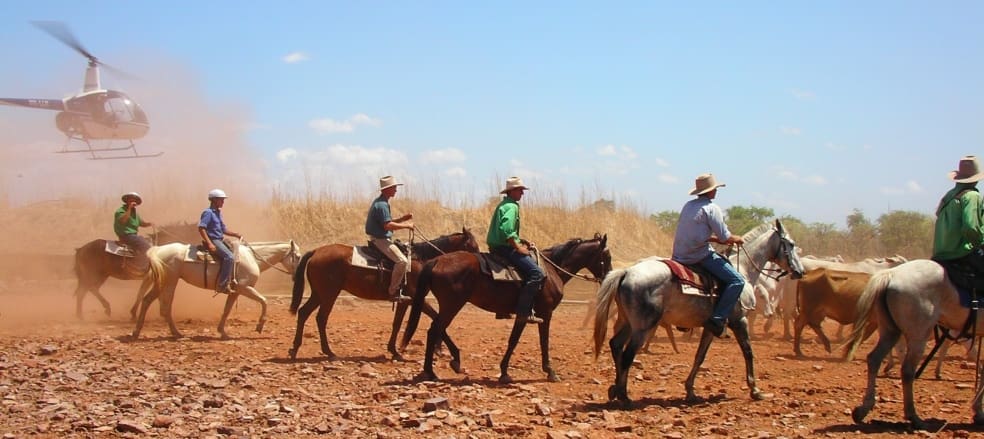 NO matter whether it is your first job or your tenth, the first day at work is a nerve-racking experience. But if you are properly prepared you can turn that first day into a positive experience that kicks off a long and successful career.
Most new employees are keen to impress, but may also be nervous about starting out in their new work environment.  Formally orienting a new employee is important. Staff induction is one of the most sensitive aspects of HR support, influencing the future success of the new employee in the company.
A comprehensive employee induction process should be completed on any new staffmember's first day.  This will familiarise the new recruit with their working environment, the key people with whom they will interact and their co-workers.  They will also need to be acquainted with various protocols and processes related to their new job description.
Managers should ensure the first day for any new recruits is well thought-out, helpful and professional, as this will influence the future success of the new employee in the company.
On the first day, allow any new staff member to get used to their environment. Take them around so they can see the whole organisation in operation. Enlighten them about basic protocols and their duties for that week.
Regardless of size, any business along the red meat and livestock supply chain should be keen to see their new recruits become optimally productive within the shortest time possible – therefore it will be important to plan and prioritise what needs to be introduced on the first day.
Here are some tips to impress on the first day and week at your new job:
Do your homework
A definite way to impress your boss on the first day is to show up with a clear understanding of what the company does. Have a look at the company's website, its clients' websites and any recent news articles about them.
Dress appropriately
Every workplace has its own definition of appropriate dress. Pay attention to what other people are wearing when you go in for an interview. You certainly don't want to appear too casual, but you can overdo it the other way as well.
Test drive your route beforehand
Unless you'll be living and working  on-site, like a lot of station work, it's smart to test drive the route to your new job before that first important day. Once you know exactly how long it takes from your door to your workplace, tack on an extra 10 minutes for good measure. It never hurts to be early for your first day.
Introduce yourself
Take the initiative to meet people. Say hello to the security guy on the gate at the meat plant, staff canteen, coffee room or bathroom. It will pay off in the end. Start with a group of people you are directly working with.  It will be in their best interest to get you started on the right foot, since your work will directly affect theirs.
Set expectations with your boss and employees
Use that initial meeting to establish what they believe success will look like in the first week, month and three months. You should cover things like communication style to work hours, in the first week to set the tone.
Figure out the coffee situation
Learning where the coffee is will always be a good strategy for success. It's also important to figure out the unwritten rules of the office that, if violated, make people go ballistic. Who washes the dishes? Which shelves are communal? Be a sponge, and watch how people are doing things. There's nothing wrong with asking how to use the coffee maker.
Learn your new neighbourhood. Do you know where to get a sandwich, take people for coffee or a nice business lunch?
Get organised to set good habits
Especially since a lot of new information is coming your way, setting good habits and getting organised from the start will make your life easier down the line. It's also a good time to work on your bad habits.
Update your social media
Once you're officially on the job, it's important to update your title across your own social media platforms and also start following your new company and colleagues. This includes your LinkedIn, Twitter and Facebook profiles. Just remember Facebook is viewed by many as personal, so use with discretion.
If You Don't Know, Ask
There's no such thing as a dumb question. If your boss puts you on a task, try to get all of the details straight during that first meeting. You won't look stupid, just attentive and thorough. If you're in the middle of a task and something still doesn't make sense, pop your head in the office and ask to clear it up before you go any further.
Here's a question that's music to a manager's ears: "Can I help you with anything?" If you suddenly find yourself without work on that first day, start actively seek out something helpful to do, either for your boss or your co-workers.
Take notes
The first day is a whirlwind of introductions and meetings. You'll meet four different people named John, receive a phonebook-sized packet of information about the company and be walked through the simple 20-step process for clearing a paper jam in the printer. Take notes; you'll thank yourself later. Names and positions are probably the most important to remember.