Latest listings on our recruitment page, Jobs Central:
To access Jobs Central, including full listings and job descriptions of these and other positions, click here.
Red Meat Livestock Associate, Victoria – Coles
Business Manager, Southern (Vic/SA) – via Rimfire Resources
General Manager, Global Innovation Networks, AgriFutures – via Rimfire
Cropping/Research Officer, AMPS – via Rimfire Resources
Territory Manager, SE Qld / Northern NSW – via Rimfire Resources
Marketing/Events Coordinator, Gallagher – via Rimfire Resources
Feedlot Manager, Southern Riverina – Beefcorp
Station Manager, WA – Maroonah Station, JC Stock
Assistant Manager, Ambalindum Aggregation – Hewitt Cattle
General Manager, WA – via agribusiness recruitment
Assistant Farm Manager, SA – via agribusiness recruitment
Work Health & Safety Manager – Gunn Agri Partners
Farm Manager, Livestock Production, SA – via LUCASgroup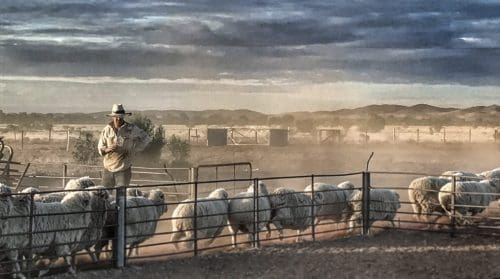 SOMETIMES the best hires aren't the ones actively looking for a job.
Some time back, Linkedin conducted a talent survey of more than 18,000 members globally, including 757 in Australia.
Surprisingly, the report found that 78 percent of local workers are considered 'passive' job candidates.
'Passive' job candidates are those that are currently gainfully employed and reasonably happy with their job, but who might be willing to consider a more attractive offer. 'Super passive' candidates are those interested in discussing new jobs and who are not actively looking, but open to approaches.
In its research report, Linkedin said recruiters are most likely to tempt 'passive' candidates into a new role if they offer significantly better compensation and benefits – identifying this as the top motivator for passive candidates to change roles.
So how does an employer tap into this pool of 'passive' candidates? How best to approach them, get your company on their radar, and ultimately recruit them? Here are some tips:
Leverage your entire team
Your current employees could potentially know good people who could be a strong culture fit for your business. Get your team members motivated to fill internal job positions. Implementing a referral scheme in which employees receive rewards when they find successful hires could be effective in recruiting like-minded people, skills and culture.
Connect on Social Media
These days almost everyone has a profile on social networking sites such as LinkedIn, whether they are actively seeking work or not. More often than not this should be the first stop for recruiters who wish to approach passive candidates.
'Follow', 'like' and 'connect' with passive candidates. The candidate will then be streamed with your latest company updates – keeping your business, regardless of its size, on their radar.
Listen to what really motivates employees
Money is not the only motivator but maybe working at site which is closer to home or being offered training opportunities would make a candidate think whether a job change would be worthwhile.
Don't promote yourself as a recruiter
Instead, be an expert in a certain sector. Employees prefer to engage with a specialist in a particular area rather than dealing with a 'generic' recruiter. Once you established a relationship don't try to turn the potential hire into a jobseeker, but suggest examples of how they would fit in the team and what roles they might be handling.
The bonus is, you are getting the candidate to position themselves working for your company.
Build your employment brand
By doing this you could potentially have passive candidates knocking on your door, saving you time and money going through the whole recruitment process.
The goal of this effort is to build an employment brand that projects your business as being the best in the industry and known as the employer to work for.
Having your current employees actively advocating the benefits of working for you via social media is a great way to attract passive candidates. Or look into hosting or being sponsors of events – something as simple as a campdraft or a speaker at a field day or seminar – as  this also provides an opportunity for passive candidates to experience what your company is about.
It is also important to understand what motivates passive candidates, and consider if you company can offer any motives – it would also be an advantageous selling point.
So what are passive candidates looking for?
A culture that fit's their personality
Work that is challenging
Recognition for their contributions
Increased learning opportunities.
Got them over the line, well almost?
The next step is the interview. When it comes to interviewing a passive candidate, the process is generally treated differently to an interview with an active candidate. The difference lies in the passive candidate having been specifically chosen for the position. They may be reluctant to leave their current employer, and therefore need a certain amount of persuasion.
"In today's competitive job market, rural-sector employers need to stay ahead of the game, and passive recruiting can be an effective form of active sourcing," a leading ag job labour hire specialist said.
"According to Linkedin's report, although more difficult to recruit, passive candidates often make for better quality employees," he said. "Once hired, they are more driven than active candidates and are more likely to stay within your business."
Passive candidates may need a little more persuasion, however, and a different style of recruitment interview than their active counterparts. But as the age old saying goes – sometimes the good things are worth fighting for.