Latest listings on Jobs Central recruitment page:
Natural Resource Officer, Agribusiness – Australian Country Choice
Business Development/Sales Manager – Western Australia via Agricultural Appointments
Business Development/Sales Manager – Queensland / NT via Agricultural Appointments
Farm/Property/Feedlot Positions, WA – Lake Preston Beef
Assistant Management Couple, Gulf  – Stanbroke
Farm Hand, Cobungra Station Vic – Stone Axe Pastoral
Area Sales Manager, Central Vic/GV – via Rimfire Resources
Area Sales Manager, South Australia – via Rimfire Resources
Bindaree Food Group, NW NSW – Positions Available
Manager, Linda Downs, Boulia Qld – Brigodoon Cattle Co.
Station Hands, Tarlton Downs, NT – Brigodoon Cattle Co.
Click here to access these and other exciting meat and livestock supply chain jobs currently listed on Jobs Central.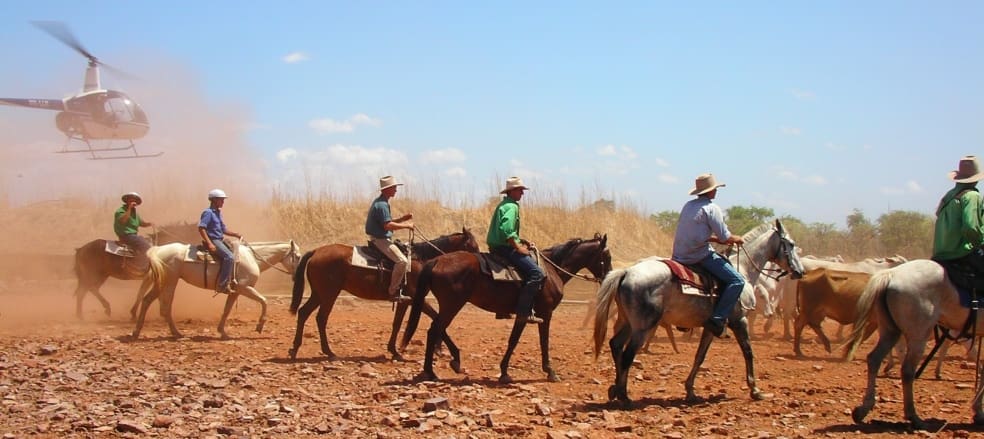 WITH end-of-season staff transition in the meat and livestock industry about to hit its annual high-point, its worth remembering that when a new employee takes up their role, there will be more they want to know about their new workplace beyond simply what their responsibilities will entail.
This can include getting a well-rounded view of a business, such as its core values, company culture and leadership style.
These principles apply as much in a small cattle enterprise with only a couple of staff, as in a large commercial feedlot employing 30 or more.
A transparent employer will be more likely to attract the right staff, as it means potential employees can get a better sense of whether the workplace will suit their personality and working style prior to applying and/or accepting an offer.
This will also benefit the employer, as it means they are more likely to attract and retain the right people.
So as to attract the right talent to a business, here are some things that potential employees will likely want to know about a business before they decide to apply for a job:
Core values
The core values of an agribusiness – regardless of whether it is a small family-scale cattle enterprise with a single employee, or a feedlot employing 20 staff – can generally signal to an employee whether they will be able to relate to a workplace's goals and purpose.
Core values are the essence of a business's identity and will usually be considered by job-seekers as to whether they align with their own set of beliefs and principles.
This means that a transparent business is more likely to allow potential employees to envision where they might fit in to the business.
Company culture
While it is imperative that a new employee gets a thorough understanding of the role they will be performing, it is also essential they have a good overview of the working environment and team dynamics within the business.
Company culture can be the deciding factor for many candidates; some may prefer an environment where they are left to their own devices, while others will work better with a high-energy and high-level of collaboration.
It is important for managers to remember to be honest about the workplace with potential new hires. This will help both parties make the right decision when deciding on taking on a new role.
Management style
A candidate will always want to know who their superiors will be and what their leadership style is like. Different approaches will work for different people, so it is important that the employee gets a feel for who they will be working for.
If the person interviewing a staff member will not be their superior, they should make sure they are introduced prior to starting at the workplace.
The team
It is not surprising that one of the biggest influences of a person's happiness at work is their fellow co-workers and how they work together.
While it can be difficult to convey exactly what a team is like in an interview, there are methods to give potential employees an idea of the staff members they will be working alongside.
This can include discussing team dynamics when interviewing, introducing potential employees to other staff following the interview, or having some information about the team either on the website or social media pages if the business has an online presence.
Source: Meat Processors Pty Ltd