Latest listings on Jobs Central:
Livestock Manager – Stanbroke Feedlot (Stanbroke Beef)
Part-time Property Hand – Beaudesert area (Y Wagyu Pastoral Co)
Rendering Manager – Murray Bridge (Thomas Foods International)
Innovation & Adoption Project Manager – Grassfed/Beef Productivity (MLA)
Regional Sales & Marketing Manager (Agricultural Appointments client)
Farmer – Mobla Station (Crown State Pastoral)
Development Officer – Livestock Industries (WA Govt)
Stationhand – Mobla Station & Feedlot
Trainee Slaughtermen & Boners (HW Greenham)
Senior Head Stockperson – Newcastle Waters Station (CPC)
Click here to access these and other exciting meat and livestock supply chain jobs currently listed on Jobs Central.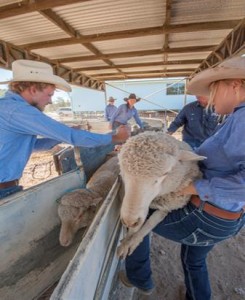 WE ALL know that great employers recognise great talent, and studies show that employee referrals are often the number one source of quality recruits.
Still, despite this knowledge, many companies struggle to implement a well-functioning and sustainable employee referral program (ERP).
Why is this? Some employee referral programs fail when the program lacks full backing or buy-in from the key personnel driving a successful program.
An ERP, whereby employees themselves recommend qualified friends, relatives or colleagues, can be an excellent source of candidates for a position. For the employee whose recommendation leads to a hire, there can be various rewards.
ERPs offer many benefits to a company. Employees who are hired through referrals tend to stay with the company longer than other candidates.
And unlike other recruiting methods, which tend to draw only active job seekers, ERPs offer access to passive job seekers — qualified people who have not signalled a willingness to move but who might, under the right circumstances, when encouraged by a friend or a trusted colleague.
ERPs are also a quick, low-cost and high-quality way of finding staff and most companies would vouch found that ERPs were the best source of new talent, beating out more traditional avenues such as newspaper advertisements and online job boards.
But ERPs won't do away entirely with the more traditional recruitment methods, like newspaper advertisements, online job boards and social media. Instead, think of ERPs as an additional tool in your recruitment tool kit, especially in rural and regional areas where actively seeking talent maybe hard to come by.
The first step is to make your program easy to use, or people won't participate. Here are some tips:
Actively promote the program. Publically share the successful referrals throughout the workplace.
Decide what incentives you will use. You can award a standard prize each time, or vary the reward depending on the difficulty of filling a position or the type of position.
Make it simple for employees to spread the word about job openings. Have job descriptions available in the staffroom or on a company intranet for easy distribution.
Develop a standard form to record details, such as an employee's connection to a prospect, referral dates and when rewards are due.
Reward your employee only after the new hire passes a probationary period. This will help limit referrals of lesser-quality applicants.
To be successful, your employee referral program should include a comprehensive plan. When taking the ERP route, it's not enough just to invite employees to go out there and recruit. You might have an employee who is a champion salesperson, but most of your staff wouldn't know where to begin.
Make sure you acquaint your staff with the rules and policies surrounding recruitment and the ERP. This is usually also a good time to help staff learn how to talk positively about the company to prospective recruits.
Some companies also ask staff to keep an eye out for talent when they attend seminars, professional association meetings or industry conferences. The goal here is to encourage an eye for talent-spotting, and to ensure that ERPs don't turn into a mechanism by which employees refer only those people they already know really well.
There is a downside, however: employees may be reluctant to make a recommendation; after all, they wonder, and what will the consequences be if the recommended candidate turns out to be a dud? And what happens to a friendship if the recommended person doesn't make it past probation?
The answer lies in reminding employees that they're not actually hiring anybody. Instead, they're making recommendations that will have to wind their way through the company's usual HR recruitment process. If the candidate makes it through that process, chances are excellent the fit will be right.
Rewards
Common sense should be used in determining employee rewards and an ERP budget. This includes the cost to publish details about the program as well as an estimated number of employee bonuses that will be paid. Make sure the budget fits your hiring and financial needs.
You need to define the bonus amounts that will be paid to employees. Determine whether to offer a larger bonus based on the difficulty in recruiting applicants for hard-to-fill positions.
Some companies prefer to pay a reward in portions, with part of the bonus paid at the time of hire, with more after the new employee clears probation and the rest after the recruit reaches the first anniversary with the company. Cash rewards have been shown to get people's attention, but most employees don't expect vast sums, and many are happy with other incentives, such as free travel, vouchers or extra annual leave.
An employee referral program should not be regarded as replacing traditional recruitment techniques. But, it is pretty clear that a complementary system such as an ERP works. Remember, that ERPs also help foster a corporate culture in which staff take responsibility for recruitment and appreciate its importance to the company.
Next week: We follow up with a related topic: Do Employee Referrals Result in Better Hires?
Source: AWX – Partners in People.