Latest listings on our Jobs Central recruitment page:
Station manager – Auvergne Station, NT (CPC)
Assistant Manager – Newcastle Waters Station (CPC)
Production Manager/Shipping Coordinator (Borthwicks)
Operations Manager (Australian Campdraft Association)
Cattle Manager (Agricultural Appointments client)
Leading hand – livestock (Camm Agricultural Group)
Senior Quality Assurance Executive (Wyndham Partners client)
Click here to access these and earlier Jobs Central recruitment listings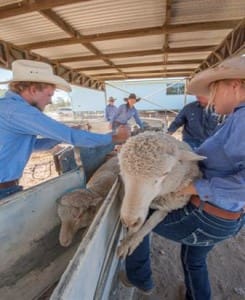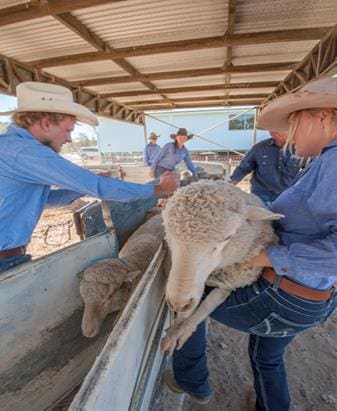 THE farm-sector lifestyle has been shown to be a common drawcard for people working in livestock enterprises of all sizes.
A recently released report (access to full report via link at base of story) from an industry survey on attracting and retaining staff in the red meat industry identified the three top reasons people join the on-farm livestock industry, and analysed the results for small, medium and large enterprises.
There was consistency across all enterprise sizes with lifestyle and having a family background in farming being the top two reasons across all enterprise sizes.
Enjoyment from working with animals was the third most common reason for joining the industry in both large and small enterprises, while the opportunity to work outdoors was third for employees of medium sized enterprises.
Knowing the key reasons behind people wanting to join the industry will help beef sector employers find the right staff for their business.
It can also help employers advertise through the best channels and highlight aspects of the role that applicants will find attractive.
The MLA-financed study found that employees put a very high value on employers who communicate well.
Ongoing communication also helps the employer monitor job satisfaction and engagement, and helps identify emerging issues before they cause staff to consider leaving.
The 2014 survey was a follow up to a similar study completed in 2007 and found that while employers in the beef and sheep industries continue to have difficulties in attracting and retaining staff, 61 percent of employees in both sectors the industry anticipate a long-term future with their current employer.
Click here

 to access the report, "Attracting and retaining staff in the red meat industry."