Latest listings on Jobs Central recruitment page:
Chief Executive Officer, Growth Farms – via Rimfire Resources
Cropping & Water Development Manager, CPC – via Rimfire Resources
Health Safety & Environment Officer – via Rimfire Resources
Territory Sales Manager – via Rimfire Resources
Seed Production Agronomist – via Rimfire Resources
Pen Rider – Rangers Valley
Grounds Maintenance – Rangers Valley
Feedperson/Mill Operator, Jindalee – Teys
Pastoral Manager Cattle & Farming, Murrunjai – Martin Group
Industry Liaison Officer – NTCA
Territory Manager, Gippsland, Gallagher – via Rimfire Resources
Board Chairperson – Southern Gulf NRM
Machinery Operator/Feed Truck Operator – Bindaree Food Group
Seedstock Property Manager, Macintyre Station – Palgrove
Click here to access these and other exciting meat and livestock supply chain jobs currently listed on Jobs Central.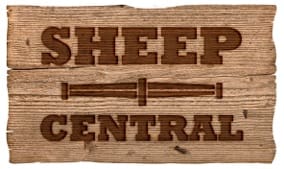 THE publishers of Sheep Central are in the early stages of identifying candidates for a senior sales and marketing role within the business, extending across the Beef Central, Sheep Central and Grain Central websites.
The business development manager's position involves engaging with our many corporate and private advertisers in scheduling, designing, developing and executing advertising campaigns appearing on our websites and email alerts. The role is hands-on, and includes managing a small sales team.
The position will become available towards the end of 2021, due to business expansion.
This is not a 'high-pressure' sales role, but is very much oriented towards relationship-based marketing with large, loyal and mostly repeat clients. New business development will also play an important part.
This is an opportunity to work within a small, cohesive, enthusiastic and collaborative editorial and advertising team – all vastly experienced in their respective fields, and at the top of their game. All three websites command large, and growing national agricultural reader audiences.
The person we are looking for will be a motivated self-starter, possessing good people and communication skills, well organised and presentable. Basic IT skills are expected.
A sales background would be desirable, especially in an agriculture-related field like animal health, animal production or agri-finance. No previous media advertising sales experience is necessary – in fact we highly encourage applicants from outside the traditional media sales field.
An attractive salary package is available, commensurate with experience. Location is flexible, but ideally would be in southeast Queensland, eastern NSW or Victoria.
Work travel commitment will be moderate, but will involve some face-to-face engagement with clients and other stakeholders, especially at conferences and other industry events and gatherings.
The position will suit a person with at least 6-8 years' experience in a sales and marketing, or similar customer-facing role.
Send us an email to organise a confidential initial chat about this rewarding and satisfying position.
Contact: Jon Condon [email protected]