Latest listings on Jobs Central recruitment page:
CEO – Cattle Council of Australia
Sponsorship Coordinator – BEEF 2018
Marketing & Communications Coord – BEEF 2018
Stockperson – Wainui Feedlot – NAPCO
Farmhand – Grassdale/Pinegrove – Mort&Co
Stationhand – Macquarie Downs
Position Wanted – Livestock Buyer
Click here to access these and other exciting meat and livestock supply chain jobs currently listed on Jobs Central.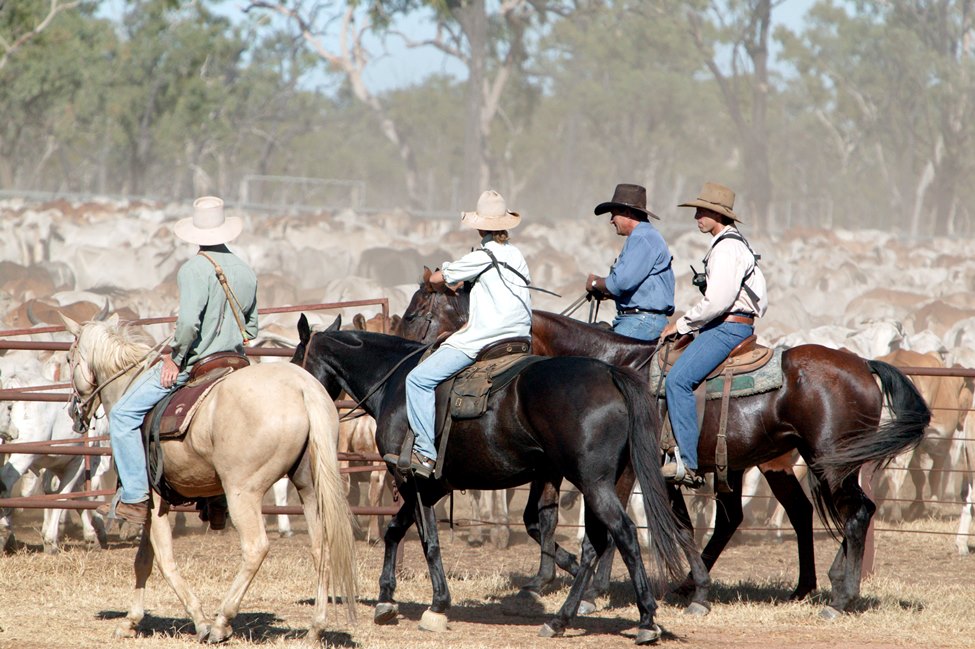 AS an employer, are your policy and process documents really up to scratch when it comes to workplace discipline and cases where a dismissal may be unavoidable?
If you're not sure, it's definitely time to check. Two decisions from the Fair Work Commission that have grabbed headlines in the media recently should act as a warning to employers in the agriculture sector and all industry sectors about the importance of making policies and processes around dismissals absolutely watertight.
A lesson from Smarter Insurance Brokers
Smarter Insurance Brokers (SIB), a small business based in Port Macquarie, were experiencing performance issues with one of its brokers. Relying on what was perceived to be their unfettered right based on a termination clause in the employee's formal contract, SIB made the decision to terminate employment with four weeks notice, but without supplying any reason for doing so nor compiling any written documentation around the process undertaken.
Because the termination clause in the employment contract suggested that either party could terminate employment with 4 weeks prior notice, it appeared to SIB that termination was a straight forward and defensible process – but it certainly didn't end there.
After the employee had left, SIB discovered downloaded pornography on the employee's company supplied laptop. While this may have appeared at first to be the nail in the coffin for the dismissal, closing any gaps in the documentation of the termination, this wasn't to be the case.
Instead, despite the employee admitting to using his work computer to store and download pornography, the Fair Work Commission found that SIB did not have a particular policy in place that prevented the employee doing this, and regardless of the downloaded pornography, the original dismissal was not related to it and did not follow proper procedure.
As a result, the Commissioner awarded the employee $10,000 to cover eight weeks remuneration.
A lesson from BHP Biliton
In another case, a long-serving mine worker was reinstated to his job after being sacked 12 months earlier for referring to other workers on the site as 'scabby buggers'. His employer, BHP Billiton, had dismissed him on the basis that he breached their well established and well known standards of respect, integrity and accountability, which included zero tolerance to the use of the word 'scab' in any context on its mine sites.
But the Fair Work Commission decided that the comment was not directly made with malice towards other individuals and that, in any event, 'no clear line was drawn between the use of the word 'scabby' (in the exchange between the men at the workplace) and the breach of the code in specific terms and there was no warning or specific communication that its use would lead to dismissal.'
BHP Biliton now finds itself in the difficult and inconvenient position of having to reinstate the worker to his former position, despite the dismissal occurring over a year ago.
What do these cases mean for agribusiness employers?
Media coverage of cases like these can sometimes convince employers that the unfair dismissal system is full of complex traps for employers – but this certainly doesn't have to be the case if staff are clearly informed of company policy and, in the event of a breach, fair due process is followed.
These two decisions demonstrate that employers should:
Clearly document the standards of workplace behaviour required of all staff – in particular if there are certain words and actions which are regarded as absolutely barred from the workplace.
Communicate with staff what those standards are. Ensure the standards are shared during the induction process of new staff, and are accessible to all staff via an internal company intranet. Employers must be able to establish that all staff are aware of these behavioural standards.
If and when those standards are potentially breached, fair, reasonable and transparent processes must be applied, and those processes must be followed to the word.
Clearly enunciate and disseminate policies. If you don't have in-house expertise, get a professional to review and draft these for you.
* John Salter is a Director of BTS Accord and has over 25 years' experience in HR/IR, primarily in the food manufacturing industry. BTS Accord provides practical HR/IR solutions and advice, backed by practical legal solutions from their partner, BTLawyers. He can be contacted at [email protected]