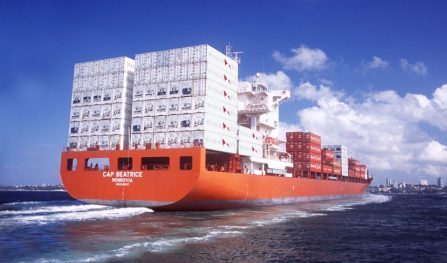 THE new Regional Comprehensive Economic Partnership agreement is expected to bring some benefits to the Australian wool industry value chain and for sheep meat exports.
The agreement's signing by Australia and 14 other Indo-Pacific countries was announced by the Federal Government last week.
A Department of Agriculture Environment and Water spokesperson told Sheep Central the RCEP did not include additional preferential tariff outcomes for Australian wool.
"However, it does provide potential benefits to wool and other exports through the value-chain, for instance some tariff reductions for processed wool, eg. yarn, exported from China to ASEAN countries and vice-versa."
The spokesperson said Australia already enjoyed good access for wool exports to RCEP countries under existing free trade agreements and World Trade Organisation commitments.
The spokesperson said the partnership would also benefit sheep meat exports with some improved access for sausage casings to Korea phased in over 20 years.
"The agreement benefits agricultural exports through the shared regional commitment to open trade and investment, enhanced rules which will facilitate greater integration of regional supply chains for Australian products, reducing the burden of complying with FTA rules of origin by providing a single set of rules and procedures for accessing preferential tariffs across the region, and providing avenues for tackling non-tariff barriers."
Some of potential RCEP benefit enshrined in FTAs
Executive director of the Australian Council of Wool Exporters and Processors Peter Morgan said all the 14 other countries in RCEP have an FTA with Australia.
"So some of the potential trade benefit is already being captured," he said.
He said the RCEP countries of significance with respect to wool are China and to a much smaller extent, South Korea, the number five destination for Australian wool exports last year.
"Australia's second largest export destination, India, is not a Member of RCEP, nor do Australia and India have an FTA."
Mr Morgan said although Australia has an FTA with China, it does not cover all of Australia's wool exports to China.
"Prior to ChAFTA (China Australia Free Trade Agreement) coming into place in December 2015, 95 percent of Australia's wool exports to China comprised greasy wool on which China imposed a 1pc tariff.
"ChAFTA delivered a partial FTA for wool, namely 30 mkg (clean) – approximately 40 mkg greasy," he said.
"This was small compared with the 264 mkg greasy exported to China in 2014/15.
"However, it was scheduled to increase by 5pc per annum for the first ten years," Mr Morgan said.
"This would take it to 51 mkg greasy in 2020 and to 65 mkg greasy in 2025."
RCEP agreement will help rebuild trade after COVID-19
Prime Minister Scott Morrison said the signing of this long-awaited agreement signalled our region's shared commitment to open trade and investment, despite the challenges of COVID-19.
"With one in five Australian jobs reliant on trade, the RCEP agreement will be crucial as Australia and the region begin to rebuild from the COVID 19 pandemic.
"This agreement covers the fastest growing region in the world and, as RCEP economies continue to develop and their middle classes grow, it will open up new doors for Australian farmers, businesses and investors," he said.
Trade minister Simon Birmingham said RCEP would be the world's largest free trade agreement and would improve export opportunities for Australian farmers and businesses, especially in the services sector.
"This deal will further integrate Australian exporters into a booming part of the globe, with RCEP countries making up nearly 30 per cent of world GDP and the world´s population," he said.
He said there are particular gains for Australian providers within the financial services sector, education, health, engineering and other professional services, who can become better integrated within the region and have more access within RCEP countries.
Australia is commiting $46 million to provide technical assistance and capacity building to help eligible ASEAN countries implement their RCEP commitments, ensuring RCEP delivers on its full potential.
The Federal Government said the main RCEP benefits for Australia will be:
A new single set of rules and procedures for accessing preferential tariffs in any of the 15 RCEP markets
New scope for trade in services throughout the region including across telecommunications, professional and financial services.
Improved mechanisms for tackling non-tariff barriers including in areas such as customs procedures, quarantine and technical standards.
Greater investment certainty for businesses.
Rules on e-commerce to make it easier for businesses to trade online.
A common set of rules on intellectual property.
Agreed rules of origin that will increase the competitiveness of Australian inputs into regional production chains.
The DFAT website (https://www.dfat.gov.au/trade/agreements/not-yet-in-force/rcep/rcep-text-and-associated-documents) provides details on RCEP outcomes, including all countries tariff commitments, including the tariff applied to Australian wool in all Australian 14 RCEP partner countries.