QUEENSLAND producers have been reminded of the drought grants and loans that are available as prolonged dry conditions spread across the state.
The conditions are prompting primary producers to undertake drought preparedness activities to sustain their business through the next drought.
The Queensland Rural and Industry Development Authority has a suite of drought grants and loans available to help producers carry out important on-farm development projects to help maintain their productivity as El Nino conditions put a strain on cashflows.
Manager of Disaster and Drought, Sheree Finney said drought preparedness grants of up to $50,000 have already assisted producers in managing their business through tougher conditions.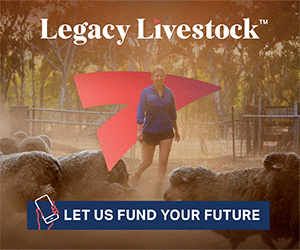 "The Drought Preparedness Grant aims to assist producers with the cost of implementing new permanent capital improvements and carrying out drought preparedness activities identified in their Farm Business Resilience Plan.
"This could be anything from water infrastructure including pipes, water tanks, water troughs, new dam construction and drilling a working bore to storage, mixing and feeding out equipment for grain, fodder, molasses and other supplements, grain storage and equipment that improves the ability of the business to manage drought," she said.
A Drought Ready and Recovery Finance Loan of up to $250,000 can be used in conjunction with the Drought Preparedness Grant to fund large-scale activities.
Support for producers who are currently experiencing drought is also available through QRIDA.
"As El Nino continues to worsen, we will unfortunately eventually see parts of Queensland become drought affected again.
"Our Emergency Drought Assistance Loans and Drought Carry-on Finance Loans are available to assist primary producers who have been significantly financially affected by drought," Ms Finney said.
Up to $50,000 is available through the Emergency Drought Assistance Loan and up to $250,000 is accessible through the Drought Carry-on Finance Loan.
For more information on QRIDA's drought support visit www.qrida.qld.gov.au or speak with your local Regional Area Manager on 1800 623 946.
Source – QRIDA.