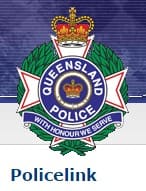 QUEENSLAND police have charged two men with stock theft, fraudulent goat sales and false document offences as part of an ongoing investigation.
Senior Constable Chad Jenkins from the Roma Stock and Rural Crime Investigation Squad said on the weekend of February 11 and 12 this year, officers from the Roma and Charleville Stock and Rural Crime Investigation Squads made a number of arrests in relation to an ongoing six month investigation involving a number of stock related offences in the Dirranbandi, Bollon and Wyandra areas.
Police charged a 45-year-old Dirranbandi man and a 34-year-old Bollon man with a total of 108 charges including 27 charges relating to the suspected stealing of stock, 27 charges relating to the fraudulent sale of goats, 27 charges relating to the uttering of false documents and 27 charges relating to the entering of false information on waybills/movement advice forms.
Both men have been bailed to appear in the Saint George Magistrates Court on Tuesday, March 14.
Click here to get the latest Sheep Central story links sent to your email inbox.
SARCIS officers wish to advise that the case is a timely reminder that it is illegal for any persons to muster, capture, move or remove any stock, including goats, without the consent of the land owner or legal custodian, Senior Constable Jenkins said. This includes stock routes, town commons or reserves under the control of the local government authority.
Furthermore, the Biosecurity Act which commenced in July 2016, requires persons dealing with stock, which includes one animal (i.e. one horse or one goat) is required to be a Registered Biosecurity Entity (RBE) associated with a particular property and its Property Identification Code (PIC). Any questions relating to RBE and PIC numbers should be directed to the local DAFF office or stock inspector.
Senior Constable Jenkins said investigations relating to the illegal capture and sale of goats are ongoing for SARCIS detectives and this often relates to information being received from landholders and members of the public in South West Queensland. SARCIS detectives are always interested in speaking with any person that has any information relating to any illegal activities associated with stock and the rural community, he said.
Anyone with information which could assist police are urged to contact Detectives at the Roma Stock and Rural Crime Investigation Squad on 07 4622 9350 or Charleville Stock and Rural Crime Investigation Squad on 07 4650 5521.
For all non-urgent police reporting or general police inquiries contact Policelink on 131 444 or policelink.qld.gov.au 24 hours a day.