Victoria's regional meat processors are no closer to knowing if or when workforce restrictions will be further eased, as the state government yesterday announced that regional Victoria will move to step three of its coronavirus reopening plan from midnight tonight.
Victorian Premier Daniel Andrews said the easing in COVID restrictions was possible because the daily average for new cases in regional Victoria was down to 3.6, and there had been no mystery cases outside Melbourne city for two weeks.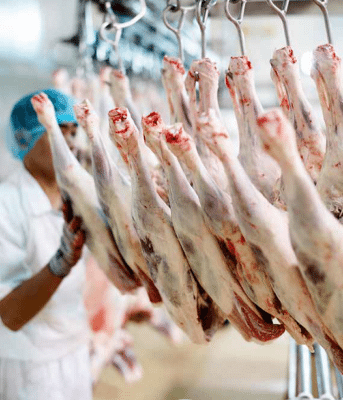 The red meat industry has anticipated the relaxations, hoping that current tight restrictions might be eased for processors operating outside of the Melbourne city area.
Under the current Stage Four lockdown restrictions, meat processing facilities, except poultry plants, must continue to operate with not more than 67pc of their daily peak and daily total workforce capacity. Businesses with 25 workers or less are exempt, but plants with more than 25 workers are required to work at two-thirds of their peak workforce capacity or to 25 workers, whichever is higher.
The Australian Meat Industry Council has lobbied for relaxations for processors' operations in regional areas, in line with other changes announced yesterday.
"We are hoping that now that the regional relaxations are in place from midnight tonight, that changes will follow for processing," AMIC chief executive Patrick Hutchinson said.
"There's no decision from government yet – it could change tomorrow, or Friday, or next week," he said.
Industry speculation suggests that as restrictions placed on regional areas of Victoria ease, current processing limitations to 66pc of capacity could ease to at least 80pc, under the next phase.
Most of Victoria's sheepmeat and beef processing capacity, including areas like Geelong, would fall in the 'regional' category. Exceptions would be Brooklyn, Cranbourne, Cedar Meats, Diamond Valley Pork at North Laverton, and some metropolitan boning rooms.
Last week, Sheep Producers Australia chief executive officer Stephen Crisp said his body had become increasingly concerned by the unchanging situation for abattoirs in Victoria and the inability to work out what is required to get to 80pc workforce capacity.
He said it was "entirely appropriate" and "more than fair" that lamb processors be allowed to operate at 80pc peak workforce capacity, as the chicken industry had been allowed to.
Premier Andrews yesterday said all businesses across Victoria – regional and in Melbourne – would also be required to have a COVIDSafe Plan, enforceable from 28 September.
With a 14-day average of 52.9 daily infections, the Premier confirmed that Melbourne was on track to reach the Second Step of reopening by 28 September.
"We are almost there," he told media yesterday. "Today is proof positive that with purpose and patience, we can see this thing through. And when we do, we can find a COVID Normal where life looks close to how we remember it."