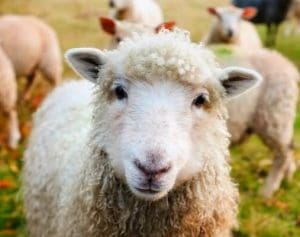 VEGAN wool is the aim of a new prize being sponsored by animal rights group People for the Ethical Treatment of Animals at the 2018 Biodesign Challenge in the United States.
The Biodesign Challenge is a competition for American art and design college students to create future applications of biotechnology.
Biologists and experts guide students as they develop their challenge ideas and winning teams showcase their designs at the annual Biodesign Summit.
Click here to get the latest Sheep Central story links sent to your email inbox.
PETA has announced it will partner with investment firm Stray Dog Capital and Stella McCartney Ltd in the 2018 Biodesign Challenge to include the first-ever PETA Prize for Animal-Free Wool, which seeks a biofabricated vegan wool. The new prize will be introduced tomorrow at this year's Biodesign Challenge Summit at New York's Museum of Modern Art.
Alluding to its long campaign against the wool industry and mulesing, and video exposes on cruel treatment of sheep by some shearers, PETA said its special Biodesign Challenge award will inspire and equip young designers to develop a sustainable material that spares animals suffering.
The PETA prize will be awarded in June 2018 to the team that explores and/or develops proofs of a concept for a sustainable biomaterial that could replace animal wool.
PETA said the student teams should take into consideration the material's lifecycle, production processes, disposal, and potential for recycling. The teams should also explore how the biomaterial manufacturing process might scale up to be compatible with or even propel today's garment industry.