Sheep Central publishes occasional lists of appointments, departures or achievements occurring across the red meat supply chain, both private sector and government. Details for submissions for future listings are provided at the bottom of this article….
LBN appoints John Maher as CEO
Woolworths role for former MLA regional manager
New head for grassfed RD&E
Bindaree's Andrew Simmonds tops AuctionsPlus cattle buyers
Beef+Lamb NZ head to step down
Producers join NSW advisory council
Independent chair and directors appointed to RSPCA board
Processing labour solutions company makes senior appointment
Narrabri beef producer receives MLA Nuffield award
VIC agriculture awards support young leaders
New CEO for Kimberley Cattlemen
New board director at Elders
LBN appoints John Maher as CEO
The Livestock Biosecurity Network has appointed former Ruralco executive and managing director John Maher as its new chief executive.
LBN chairman David Palmer said Mr Maher's vast experience in corporate Australia and livestock industry organisations would be invaluable to the LBN initiative.
"Having a leader of the calibre of John Maher can only benefit our young organisation as we make a case for a continued role in the industry," Mr Palmer said.
Beef Central understands Mr Maher, who left Ruralco abruptly and unexpectedly in May (click here to view earlier item) may be under a 'Gardening Contract' – a colourful colloquialism used to describe a term-based non-compete clause, understood to have been built into his severance agreement from Ruralco.
He began work at LBN this week and will guide the organisation through its pilot period review which is currently underway.
Mr Maher led rural services company Ruralco as chief executive and managing director from 2006 through to this year, during which time the company was one of Australia's fastest growing agribusinesses, expanding its market capitalisation to $300 million and allowing it to challenge for market leadership position. Earlier in his career, he headed-up the live export section for the Australian Meat and Livestock Corporation. He joined Wesfarmers in 1994 where he rose through the ranks to become Landmark group general manager from 2002 to 2005.
Mr Maher replaces outgoing national manager Warren Clark, who has accepted a position with the National Road Transport Association.
LBN's annual general meeting was held this week with former Sheepmeat Council of Australia president Kate Joseph and Cattle Council of Australia member Hamish Munro reappointed to the board. WoolProducers of Australia representative Ed Storey was ratified as the board replacement for the outgoing Geoff Fisken. CCA's Grant Maudsley will continue to serve as a board member.
LBN is an independent industry initiative established in 2013 by CCA, SCA and WoolProducers, with a three-year pilot period funded by industry levies held in trust. It provides producers with practical information about implementing on-farm animal health, welfare and biosecurity measures to deal with the many risks producers face.
Woolworths role for former MLA regional manager
Former MLA senior manager Lachlan Bowtell has taken a senior meat category management position with supermarket retailer, Woolworths.
In his new role as Category Marketing Manager Fresh Meat and Seafood, Mr Bowtell will provide a link between Woolworths' commercial and marketing teams, assisting in improving category performance through a superior customer experience.
A qualified chef by profession, he previously spent 14 years with Meat & Livestock Australia, most recently as regional manager Australia, in charge of domestic red meat marketing and business development, and prior to that as regional manager Middle East. He left the producer company last year as part of MLA's internal restructure process, where more than 30 staff were made redundant.
New head for grassfed RD&E
Meat & Livestock Australia has announced the appointment of Nicholas Sangster is its new Grassfed Productivity Program Manager.

Dr Sangster is currently finishing out the year in his current role as head of school for animal & veterinary sciences at Charles Sturt University. He starts with MLA in January, based in the North Sydney head-office.
His role will include managing grassfed beef research, development and adoption programs to improve the relevance and application of outcomes for producers; working with industry bodies and producers across Australia as part of the new producer consultation process to develop RD&A priorities; and working with partners relevant to the grassfed beef sector to develop long-term partnerships and the capacity of R&D to underpin future programs.
MLA's general manager for on-farm innovation and adoption Dr Matt McDonagh said Dr Sangster's leadership, knowledge and experience would help ensure MLA provides further value to levy payers through adoption of leading edge research and development.
Dr Sangster has a PhD in biochemistry. Over the past four years he has led a team of 40 academic and research staff at CSU, developing the vet school to be the highest regarded regional vet school in Australia.
Bindaree's Andrew Simmonds tops AuctionsPlus cattle buyers
Bindaree Beef livestock buyer Andrew Simmonds has been crowned as the top AuctionsPlus cattle buyer for the 2014-15 trading year, purchasing about 10,900 head during the year via the online cattle marketing platform.
Mr Simmonds is in charge of procurement of backgrounding and feeder cattle for Bindaree's lotfeeding operations – previously through custom feeding, and following its purchase earlier this year, via the company's new Myola feedlot near Moree.
In a brief testimonial published by AuctionsPlus, he said Bindaree strongly supported AuctionsPlus, and looked at the catalogue and auction every week.
"While online purchase only represents a small part of our total procurement activities, we never miss the sale on a Friday," he said. "We like it because there's a wide variety of cattle on offer in one auction, and it's over-and-done in just a couple of hours. The scale of numbers available gives us the opportunity to buy quite a few in a short space of time, in different areas."
Bindaree buys cattle from North Queensland to southern NSW to match its feedlot and backgrounder operations, as well as for the abattoir at Inverell.
"Being able to make a purchasing decision based on a full description of cattle including weight, breed, and health status, as well as photos is particularly useful – provided they are accurate. We find the biggest problems occur in assessment of liveweight and dressing percentage or carcase weight. Assessors need to ensure that the weighing facilities on-farm are adequate to provide an accurate liveweight assessment," he said.
Beef+Lamb NZ head to step down
Beef + Lamb New Zealand chief executive Dr Scott Champion will step down in March next year after seven years heading-up the organisation.
Dr Champion has also been the CEO for the New Zealand Meat Board for the last seven years.
This month he helped successfully steer the referendum which resulted in a mandate for Beef+Lamb NZ to continue representing sheep and beef farmers. Dr Champion commenced with the then-Meat & Wool New Zealand, as general manager market access and market development in March 2006.
Chairman James Parsons said Dr Champion had demonstrated great leadership through some up and down years in the NZ red meat sector, fostering a strong "farmer-facing culture" and fighting hard for farmers.
Producers join NSW advisory council
Building for the future of the state's primary industries sector is at the top of the agenda for the new NSW Primary Industries Advisory Council which met for the first time recently.
Minister Niall Blair outlined the vital role of the Council in providing high-level strategic advice across a range of primary industries sectors to ensure the state continues to lead the nation. "Primary industries in NSW contribute $12 billion to the economy every year – but we want this to grow – by bringing together some of the industry's best minds we can continue to support the growth of this valuable sector," he said. "This team is best placed to provide the best advice on our primary industries – because they are living and breathing the sector every day."
The chair of the new advisory council will be farmer and orchardist, Robyn Clubb, (see second entry below) who will be supported by foundation chair and beef producer Lucinda Corrigan. Other on the board with a connection to the beef industry include Professor Jim Pratley; water policy professional Perin Davey; 2014 National Rural Woman of the Year Pip Job; 2015 NSW Rural Woman of the Year Cindy Cassidy; Paraway Pastoral Co chief executive Jock Whittle; Australian Farm Institute's Mick Keogh, and RSPCA board member Peter Wright.
Independent chair and directors appointed to RSPCA board
RSPCA Australia has announced the appointment of former Liberal Senator Gary Humphries as its new chair of the board of directors.
As Australia's leading animal welfare organisation, RSPCA Australia says it is committed to high standards of governance, demonstrated most recently through the appointment of three independent directors including the chairman.
"The RSPCA is a great Australian institution, and I'm immensely proud to be adding my efforts to the vital work it does as the nation's leading advocate for the welfare of animals," Mr Humphries said.
"During my term as Chair, I want to build on the respect Australians already accord the RSPCA for its principled leadership in animal welfare issues, and consolidate the important campaigns it runs in areas such as live animal exports, use of whips in racing and cage-free egg farming."
"The RSPCA's strong science-based positions and policies ensure it continues to provide evidence-based solutions to key animal welfare issues, and I am certainly looking forward to being part of that," Mr Humphries said.
Processing labour solutions company makes senior appointment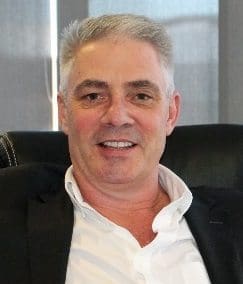 Labour solutions company Meat Processors has appointed Jamie Ginders as its new general manager.
After working in the Australian and New Zealand beef industries for most of his professional career, Mr Ginders has brought a wealth of knowledge and experience to his new role.
Meat Processors, part of the larger AWXGroup stable of companies, provides a specialist managed workforce solution for lanb and beef processing clients in Australia. The company employs more than 1500 meat processing staff working in various factory locations across Australia.
Mr Ginders will provide leadership, strategic direction and development whilst leading an internal team of more than 50 staff members.
After beginning his career in the meat industry as an apprentice butcher and then butchery owner, he held a number of processing management positions in Australia and New Zealand. Most recently, Mr Ginders worked for JBS as its Southern operations manager for five of JBS's multi-species facilities, with more than 3000 staff across these locations.
Narrabri beef producer receives MLA Nuffield award
Pic Liz-Manchee-Nuffield-2016.jpg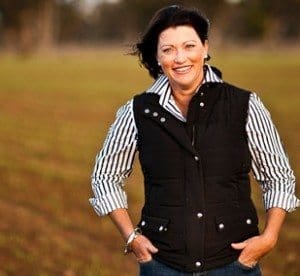 Narrabri beef producer Liz Manchee last month received a Nuffield Australia Farming Scholarship supported by Meat & Livestock Australia.
She will focus on the performance and profitability of producing 'natural' lotfed beef, considering genetics and traceability claims.
Liz and her husband John own a beef breeding and feedlot operation, producing stud and commercial Shorthorn and Durham Tropical cattle with a strong focus on paddock-to-plate traits. The pair run 1400-head of breeding females and sell 150 bulls per year, across 7500ha of country. Their business also includes a 600-head feedlot, fodder production for drought management and mixed summer and winter cropping.
Liz will travel to Canada, the UK, the United States and Tasmania in her studies of feedlot systems and business models.
Nuffield Australia chief executive officer Jim Geltch said Nuffield now boasted more than 350 scholars in Australia who, through their scholarship global study tours, had significant insight into global agricultural production systems. Scholars undertake a 16-week program of group and individual travel.
VIC agriculture awards support young leaders
The 2015 Royal Agricultural Society of Victoria Emerging Leaders in Victorian Agriculture awards were presented recently at an Agribusiness Leaders lunch, held at the Royal Melbourne Show.
The two top awards were won by Brandon Sykes and Hayden Findlay, who both joined a list of promising young leaders who will help grow Victorian agriculture for decades to come.
The awards recognise people 40 years or younger who have demonstrated leadership qualities in the food and fibre sector, and also contribute to their profession, industry and community. Recipients of the awards receive up to $5000 to help them develop their career.
Brandon Sykes, a third generation beef farmer, is currently President of Herefords Australia Youth, founded the Victorian Hereford Youth Group and has presented cattle at the Royal Melbourne Show. He was previously selected as one of six Herefords Australia Youth Ambassadors and later selected as Ambassador of the year.
Hayden Findlay is a pioneer in various alternative farming techniques and has turned a standard beef farm into a biodiverse environment with variety enterprises including a farm shop and cafe, PYO berries, grassfed beef, honey, free-range eggs, seasonal vegetables and cut flowers. He was the Weekly Times Farm Magazine Outstanding Farmer of the Year in 2014.
Previous winners of the award include Tom Whitty, media manager of the Victorian Farmers Federation, who in 2013 was recognised for creating the popular social media groups AgChatOz and Rural Mental Health. Last year's winner was Leila Sweeney, for her innovative clothing designs, which are made entirely from Australian fibre.
New CEO for Kimberley Cattlemen
THE Kimberley Cattlemens Association recently announced the appointment of a new executive officer.
The role has gone to Catherine Marriot, who is well known in the pastoral industry as a passionate advocate for the sector. Ms Marriot also developed the Influential Women group, which aims to inspire and empower rural and regional women.
In 2012, she was announced as the Rural Industries Research and Development Corporation's Rural Women's Award for WA.
Ms Marriot replaces Gill Stassen, who stepped down from the position earlier this year.
New board director at Elders
Elders Limited has appointed an additional non-executive director to its board.
Chairman Hutch Ranck said newly-appointed Robyn Clubb brought extensive experience in the agriculture and financial services sectors to the board.
"Robyn's skill-set and experiences complement and enhance the already significant relevant skills present on the Board while providing different perspectives obtained from her executive and director career and from running her own business," Mr Ranck said.
"Her appointment will be significant in the continuation of Elders' already evident turnaround," he said.
Ms Clubb is a chartered accountant and fellow of the Finance & Securities Institute of Australia, with senior executive experience of over twenty years in the financial services industry, working for organisations including AMP Limited and Citibank. She also runs her own beef cattle herd in South Eastern NSW.
Since 2004 she has held a range of non-executive directorships with a focus on the agribusiness sector. She is currently Treasurer of the Royal Agricultural Society of NSW, and is a former non-executive director of Rural Bank and the Beef CRC.