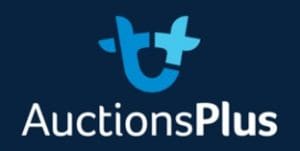 ONLINE wool sales have dried up as fewer lines are passed in at Australia's booming physical sale-by-sample auctions.
AuctionsPlus market operations supervisor Tom Rookyard said the extremely low national pass-in rate at AWEX wool auctions has been hovering around the 3-4 percent mark for several weeks.
"This has directly impacted the amount of wool offered online on AuctionsPlus, and subsequently there was no wool sold online last week."
It was the first time since last Christmas that AuctionsPlus had not sold wool online.
Click here to get the latest Sheep Central story links sent to your email inbox.
Mr Rookyard said AuctionsPlus currently had very low wool stocks, and when the pass-in rates for physical auctions in Sydney, Melbourne and Fremantle are low, fewer lines are then listed with AuctionsPlus under set reserves.
"That's where a fair chunk of our wool comes from – about 70 percent of our volume.
"If there is nothing getting passed in, our volumes get lower."
About 730 bales are currently listed on AuctionsPlus, most of which is wool that has been passed in at auctions and online buyers have not yet been prepared to meet the growers' reserve prices.
"We have some wool that has been on there for a while, but the reserves are considerably higher than where the market is at."
However, Mr Rookyard said growers offering wool on AuctionsPlus have not been generally lifting their reserves as the auction market prices have risen. AuctionsPlus stocks have been under 1000 bales since February this year.
Mr Rookyard said the wool market continued on its solid path last week as it found a level point.
"The market has been red-hot and there is not a lot of volume around and brokers have not got a lot in store either."
Mr Rookyard said last year AuctionsPlus sold wool that had been in storage for 7-8 years, whereas now most of the old wool has been sold.
Clean wool in most demand
"The offering over the week appeared to meet the buyer demand as strong activity across the board saw most microns heading in a positive direction.
"Reports from the physical auction is that the less dusty and also low vegetable matter content wools are attracting most enquiry, which is not to be unexpected this time of the year," he said.
The auction market's AWEX Eastern Market Indicator closed at 2021c/kg clean, 543 cents higher than this time last year. In US dollar terms the indicator closed at US1528 cents, 413c up on last year.
"Looking forward, with the South African market closed and only the Sydney and Melbourne markets in Australia open; it is very hard to see how the market can take a backwards step with only 24,000 bales to be offered," he said.
"This small supply with surely impact on demand, as overseas mills prepare for the three week annual recess.
"However, one point to note is that, with a pessimistic view, there must be a point at which the market becomes unsustainable for overseas mills to pass on the costs to the consumer," he said.
"Is the wool market at risk from cheaper competitors, such as synthetic fibres becoming more attractive to the mills?
"In the short term not, but it is a notable point."
Source: AuctionsPlus.