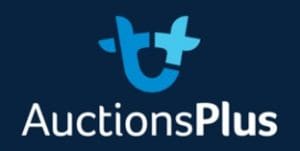 STRONG demand for Australian wool was reflected by consistent online demand as prices reached record levels in the first physical auctions for 2018.
AuctionsPlus market operations supervisor Tom Rookyard said with the AWEX Eastern Market Indicator rising 58 cents to 1818 cents a kg clean last week, 213 bales were sold online.
On Tuesday last week the Melbourne market open the AWEX EMI rose 6 cents, and on Wednesday and Thursday as the Sydney auction started, the EMI rose to close off at 1818c/kg, or 1431c in US dollar terms. The West Australian indicator rose 72 cents added to it to close off at 1888 cents.
Mr Rookyard said the top-priced AuctionsPlus lot online this week was a single bale of 14.1 micron ultrafine Merino fleece wool that made 3500c/kg greasy or 4685c/kg clean. This lot had a low 0.5 percent vegetable matter content, was 77mm in average staple length, a yield of 74.7pc and a tensile strength of 42 Newtons/kilotex. It was branded Burrabliss/Farms/ASWGA/AB/453 and sold by Landmark Melbourne.
In other online sales, a two-bale line of 13.8 micron fleece 3300c/kg greasy or 4354c/kg clean. The SUPAAAFINE lot had an average staple length of 84mm with a yield of 75.8pc, a tensile strength of 36N/kt and vegetable matter content of 0.2pc.
A three-bale line of 15.6 micron fleece wool sold for 2310c/kg greasy or 2943c/kg clean, with a length of 85mm, yield of 78.5pc, tensile strength of 41N/kt and 0.5pc VM.
A 13-bale line of 16.8 micron AAAM that yielded 72pc, was 64mm long, with a tensile strength of 48N/kt and 0.5pc VM sold for 1896c/kg greasy or 2633c/kg clean.
An eight-bale line of 17.1 micron EXSUPAAA made 1890c/kg greasy, or 2582c/kg clean. The line yielded 73.2pc, with an average staple length of 77mm, a tensile strength of 44N/kt and 0.5 VM.
A 13-bale line of 18.3 micron Merino fleece with a yield of 81.3pc, average length of 103mm, tensile strength of 47N/kt and 0.2pc VM was sold for 1830c/kg greasy, or 2251c/kg clean.
A six-bale line of 19.2 micron Merinop wool made 1500c/kg greasy, or 2052c/kg clean. It yielded 73.1pc, with a length o9f 103mm, tensile strength of 23N/kt and 0.6pc VM.
A 10-bale line of 20.4 micron AAAM with a yield of 55.1pc, length of 90mm, tensile strength of 30N/kt and 9.8pc VM made 880c/kg greasy, or 1597c/kg clean.
A 12-bale line of 22.8 micron AAAM was sold for 1055c/kg greasy, or 1606c/kg clean. It yielded 65.7pc, with astaple length o0f 89mm, tensile strength of 35N/kt and 1.4pc VM.
Mr Rookyard said early reports suggest the market this week will open firm and may improve it position this week. It is a three-day selling week for Sydney and Melbourne, and Fremantle is selling on Wednesday and Thursday, with about 53,000 bales scheduled nationally.
Source: AuctionsPlus.