A WAVE of shearing record attempts in the New Zealand Summer means a record has fallen even before the shearing has started.
The World Sheep Shearing Records Society has now received seven applications for challenges in New Zealand from December 15 to February 14.
This is believed to the most in New Zealand in any season in the 55 years since the first official recognition of eight-hour and nine-hour shearing records in 1968.
WSSRS secretary Hugh McCarroll, at Tauranga on New Zealand's north island, said the latest application was from Pahiatua shearer Amy Silcock, who will attempt the women's solo eight-hour strong wool ewes record at Ross Na Clonagh Farm, near Pahiatua on 7 January, one of five big days-out for women's record attempts.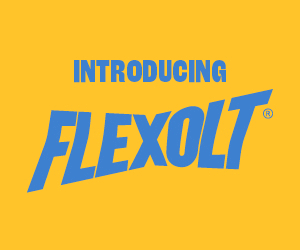 Silcock first attempted the record last February, when she shore 348 ewes that averaged more than four kilograms of wool a sheep – more than 1kg over the minimum requirement. This tally fell 22 short of the mark set by Marie Prebble in England the previous August.
Three of the record bids will take place in the 10 days before Christmas, starting on 15 December with Megan Whitehead and Hannah McColl attempting the solo and two-stand strong wool lamb records in Southland.
Four days later near Mossburn, Sacha Bond will attempt to add the women's solo nine-hour strong wool lambs record to the eight-hour record she set last summer, and in a Wairarapa wool shed on 23 December Paerata Abraham and Chris Dickson will attempt the men's solo and two-stand lamb records for eight hours.
Silcock's attempt will be followed on 10 January by Catherine Mullooly's attempt on the women's solo eight-hour strong wool ewe record attempt in the King Country. The remaining two record attempts are in Southland, on 14 January when a Forde Winders Shearing crew will bid for the men's five-stand eight-hour strong wool lambs record, and on 14 February when Bond will attempt the women's nine-hour strong wool ewe record.
The society's 2023-2024 year got under way last Friday with Herefordshire farmer Steve Rowberry falling short of King Country shearer Jack Fagan's world eight-hour solo strong wool lamb record of 754, but shearing a new British record of 706.
Rowberry had shorn in Hawke's Bay as a 21 year-old and won the 2010 New Zealand Lambshearing Championships junior final, including Fagan, at Raglan.
British records rules take into account the lesser wool of the UK breeds, with a minimum wool weight average of 0.8kg per lamb, compared with 0.9kg for world records.
At a pre-record wool weigh-in the day before the attempt, the wool from 20 lambs averaged 0.982kg per lamb.
As well as the record attempts in New Zealand, McCarroll is anticipating there will also be several attempts in Australia during the southern Summer, mainly Merino or Australian crossbred tallies, but no applications had been received by Monday this week.